---
Have you ever been berry picking in Metro Vancouver? It's a great way to spend a summer day & teach kids about healthy eating & where food comes from. We're lucky to have great local farms that will let us pick blueberries, raspberries, strawberries, some vegetables, and even fresh flowers!
Below you'll find a round-up of Lower Mainland berry picking farms updated for 2023, with notations on which types of berries can typically be found at each one, whether the crops are organic, and u-pick or not. So much fun for kids! Once you have a load of fresh berries, what could be better than an amazing smoothie or strawberry salsa & cinnamon chips?
---
General Guidelines for 2023 Berry Picking
NO OUTSIDE CONTAINERS
Even if they are from the same farm that you are visiting again. You will need a fresh bucket each time you go.
WASH/SANITIZE YOUR HANDS
This should be done after exiting your vehicle and before picking fruit.
CHECK-IN WHEN YOU ARRIVE
Check in to make sure you are following any directional guidelines through the farms and fields.
NO EATING AS YOU PICK
This is just good manners, and important to reduce points of contact between you touching your mouth and you touching the plants.
USE THE BATHROOM BEFORE YOU GO
Locations that previously had public washrooms may not have them this year.
NO ANIMALS OR OUTSIDE FOOD
Farm operators are trying their best to give families the u-pick experience, so let's help where we can!
Berry Picking Locations Across Metro Vancouver:
Berry picking is very variable year to year so it is extra important to check with each farm before you go! 
ABBOTSFORD

CHILLIWACK

DELTA

LANGLEY
RICHMOND
SURREY
Once you have a load of berries picked, make yourself an amazing smoothie to start the day!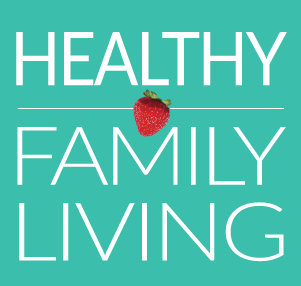 Wondering what to do with the kids in Metro Vancouver this weekend, or what to make for dinner? You can find it at HealthyFamilyLiving.com! From the Sunshine Coast to the Fraser Valley, we're the best online resource for busy parents looking for practical tips for healthy, active, sustainable living. For the latest on family events, outdoor adventures, birthday parties, camps & classes and kid-approved recipes, follow us on Facebook and sign-up for our parent-approved e-newsletter!