Have you ever been berry picking in Metro Vancouver? It's a great way to spend a summer day as a family and to teach kids about healthy eating and where our food comes from. We are lucky to have great local farms that will let us pick blueberries, raspberries, strawberries , some vegetables and even fresh flowers.
Below you'll find a round-up of Lower Mainland berry picking farms updated for 2019, with notations as to which types of berries can typically be found at each one, whether the crops are organic, and u-pick or not. So much fun for little ones!
Once you have a load of fresh berries what could be better than an amazing smoothie to start the day?
Berry Picking Locations Across Metro Vancouver:
ABBOTSFORD

Blueberry Junction
www.blueberryjunction.ca
28473 Huntingdon Rd
Blueberry – No Spray
CHILLIWACK

Klassen Farms
www.chilliwackblueberries.com
51211 Chilliwack Central Road
Blueberry
DELTA

Bancy Farms
www.bancyfarms.webs.com
5055 34B Avenue
Blueberry – not u-pick
Didar Berry Farm
www.didarberryfarms.com
5580 – 104 Street
Blueberry
Emma Lea Farms
www.emmaleafarms.com
2727 Westham Island Road 
Blueberry, Raspberry, Strawberry
LANGLEY
Driediger Farms
www.driedigerfarms.com
23823 72 Ave
Strawberry, Blueberry, Raspberry, and Blackberry
Krause Berry Farms
www.krauseberryfarms.com
6179 248th Street
Strawberry, Raspberry, Blueberry, Blackberry as well as U-Pick flower bouquets
Clingan Blueberry Farm
www.facebook.com/Clinganblueberryfarm


24576 32 Avenue Langley BC (the very dead end of 32nd Avenue)



Blueberry –
*organic
PITT MEADOWS

Middelveen Blueberry Farm
facebook.com/Middelveen.Blueberry
13472 Harris Rd
Blueberry 
Formosana Nursuries
formosanursery.com
12689 – 203rd Street
Blueberry – organic*
RICHMOND
W.A. Farms
www.wafarms.ca
17771 Westminster Highway
Strawberry
CanWest Farms
www.canwestfarms.ca
13051 Blundell Road
Blueberry: mid July to mid August
Richmond Country Farms
www.countryfarms.ca
12900 Steveston Hwy
not u-pick, mini train & winery
SURREY
Surrey Farms
www.surreyfarms.ca
Strawberry, Raspberry – 4981 King George Blvd
Blueberry – 152nd Street
Once you have a load of berries picked, make yourself an amazing smoothie to start the day!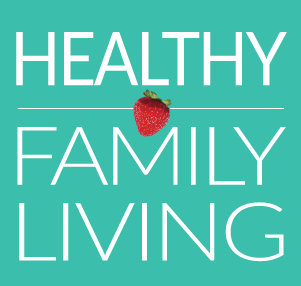 Wondering what to do with the kids in Metro Vancouver this weekend, or what to make for dinner? You can find it at HealthyFamilyLiving.com! From the Sunshine Coast to the Fraser Valley, we're the best online resource for busy parents looking for practical tips for healthy, active, sustainable living. For the latest on family events, outdoor adventures, birthday parties, camps & classes and kid-approved recipes, follow us on Facebook and sign-up for our parent-approved e-newsletter!