This butternut squash soup with bone broth is perfect for any fall setting, dinner, or day you just need a little comfort. Loaded with protein, antioxidants, and fibre, this soup is so delicious and warming that all of its actual health benefits will seem like an afterthought!
JUMP TO RECIPE
---
Organika is a Canadian family-owned business of 33 years that is committed to helping people love living healthy. Their chicken & beef bone broths are collagen and protein-rich, and they provide a variety of important health benefits, such as gut healing, supporting joint health, and improving skin health. But making it at home is a time-consuming endeavor. Enter Organika's Bone Broth: the answer for the busy yet health-conscious! A 100% pure and natural product free from antibiotics, hormones, and additives such as emulsifiers and fillers.
JUMP TO RECIPE
---
BUTTERNUT SQUASH SOUP WITH BONE BROTH
Ingredients:
1 medium butternut squash
1 medium sweet potato
1 tbsp avocado oil
Salt and pepper, to taste
1/4 tsp cinnamon
2 garlic cloves
1 tbsp avocado oil (yes, again)
1 granny smith apple
1/2 onion
1 knob ginger (1-2 inches)
1/4 tsp cayenne
1 can of full-fat coconut milk
2 cups water mixed with 4 tbsp of Organika's

 

Chicken or Beef Bone Broth Powder 
Instructions:
Pre-heat oven to 400° degrees
Peel and dice the butternut squash and the sweet potato into medium-sized chunks
In a bowl, toss together the squash and potato with avocado oil, a pinch of salt and pepper, 1/4 tsp cinnamon, and the garlic cloves
Roast until fork tender, which is usually after 25 minutes
While those are roasting, peel and dice the apple, ginger, and onion
Heat 1 tbsp avocado oil over medium heat and sauté the apple, onion, and ginger
Note: do this step only when the roasting is near done (as you will combine shortly after)
Add the cayenne and the desired amount of salt and pepper
After 5 minutes, add in the roasted ingredients and cook everything together for 2-3 minutes
Add in bone broth mixture and coconut milk and bring to a boil
Once boiling, cook on low to medium heat for about 15 minutes (until everything is completely soft and cooked through)
Remove from heat and blend together with an immersion blender (or transfer small portions into a big blender)
Taste and add more seasoning if needed
Optional: 

Serve with extra coconut milk, pumpkin seeds, and fresh sourdough!
---
From day one, Organika's passion for health, wellness & innovation has inspired them to create ways to make healthy living accessible & easy for everyone. We all know living healthy is more than sprinkling supplements into your morning smoothie, so along with an evolving collection of wellness & beauty products, Organika offers you the tools to love living healthy every day. Original recipe created by Justine Blackwell, a holistic nutritionist and recipe developer based out of Vancouver, B.C.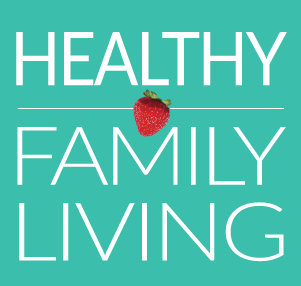 Wondering what to do with the kids in Metro Vancouver this weekend, or what to make for dinner? You can find it at HealthyFamilyLiving.com! From the Sunshine Coast to the Fraser Valley, we're the best online resource for busy parents looking for practical tips for healthy, active, sustainable living. For the latest on family events, outdoor adventures, birthday parties, camps & classes and kid-approved recipes, follow us on Facebook and sign-up for our parent-approved e-newsletter!