Looking for family-friendly events across Metro Vancouver, the Sea to Sky Corridor, the Fraser Valley, and the Sunshine Coast? We've got you covered from Whistler to Chilliwack and everything in between. From festivals to concerts, and family fun runs to seasonal celebrations, we've got the inside scoop on all the fun & active outings happening this month.
And there are even more events in our seasonal Fun Runs for Families in Metro Vancouver article! Plus you don't want to miss Farmer's Market season - find one near you. April's event archives are here, plus you can find our most current events article here. 
We've made it easy to find family events near you with options in Abbotsford, Burnaby, Chilliwack, Coquitlam, Delta, Langley, Maple Ridge, Mission, New Westminster, North Vancouver, Port Moody, Richmond, Squamish, the Sunshine Coast, Surrey, Vancouver, Vancouver Island, Whistler, and Online!
Click here to submit your family-friendly event for free!
Family Events & Activities Near You
When: May 20 – 22 & 27 – 29, 2022
Where: various locations
This long-standing, family event offers a new format this year, with two weekends of activities and entertainment for kids and families to enjoy. Free your imagination and explore endless creativity with arts and crafts, dance parties, yoga, face painting, circus acts, magic shows and children's performers.
When: May 28 - 29, June 4 - 5, 2022
Where: Railway Museum of BC, 39645 Government Road, Squamish
Thomas the Tank Engine is rolling into town for a day of BIG dreams and even BIGGER smiles. Bring the whole family jump on board Thomas for an interactive train ride, pick up your Dream Pass and head to the Play Pod and Imagination Station, or say Hello to Sir Topham Hatt!
ABBOTSFORD
Burnaby
CHILLIWACK
COQUITLAM
DELTA
LANGLEY
MAPLE RIDGE
MISSION
NEW WESTMINSTER
NORTH VANCOUVER
PORT MOODY
RICHMOND
April 29th - May 1st, 2022 - Community Block Party Series
May 1st, 7th, 8th, 14th, 15th 21st, 22nd, 28th & 29th, 2022 - Visit RAPS Cat Sanctuary
May 2nd - June 7th, 2022 - Together Talks
May 6th - June 10th, 2022 - Cooking Together
Now - October 10th, 2022 - Richmond Night Market
SQUAMISH
THE SUNSHINE COAST
SURREY
VANCOUVER
May 7th, 14th, 21st, & 28th - ArtStarts Explores
May 7th & 8th, 2022 - Got Craft? Spring Market
May 8th, 2022 - Mother's Day Tissue Flowers Make & Take
May 10th - 14th, 2022 - The Code at Carousel Theatre
May 13th, 2022 - Jurassic Quest
May 15th, 2022 - Spot Prawn Festival
May 15th, 2022 - Book launch: Best Hikes and Nature Walks With Kids by Stephen Hui
May 17th, 2022 - John Cleese; An Evening of Exceptional Silliness
May 22nd, 2022 - Zoo Day at Granville Island

May 24th, 2022 - Mothering the Mother: Tips for a Stress-Free Postpartum
May 28th & 31st, 2022 - The Rainbow Fish Musical
May 31st - June 5th, 2022 - Vancouver International Children's Festival
VANCOUVER ISLAND
WHISTLER
Online/Virtual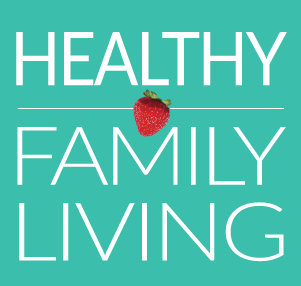 Wondering what to do with the kids in Metro Vancouver this weekend, or what to make for dinner? You can find it at HealthyFamilyLiving.com! From the Sunshine Coast to the Fraser Valley, we're the best online resource for busy parents looking for practical tips for healthy, active, sustainable living. For the latest on family events, outdoor adventures, birthday parties, camps & classes and kid-approved recipes, follow us on Facebook and sign-up for our parent-approved e-newsletter!