Help relieve your baby with these frozen teething treats! Teething is a tough job. It's painful, frustrating (for baby & parents), and a loooooong process. One of our tried-and-true ways to care for teething tots is to offer relief in the form of a tasty treat. These two-ingredient teethers help soothe sore gums and ease fussiness.  Oh and by the way,  they make great treats for non-teething kiddos and parents too!
JUMP TO RECIPE
---
---
frozen teething treats
Cooling treat for teething babies!
Ingredients:
2 tbsp. unsweetened dairy-free yogurt (plain or vanilla)
Instructions:
In a small bowl or liquid measuring cup, combine 1/2 pouch of the

 

Once Upon a Farm baby fruit & veggie blend

 

of your choice + 2 tablespoons of dairy-free yogurt.
Spoon or pour the mixture into your frozen mold tray—filling about 3/4 way. Wipe off any excess from the tray.
Secure the tops/handles and freeze for at least 3 hours.
Remove treats from the mold tray and enjoy.
We used Nuby Garden Fresh Fruitsicle Frozen Pop Tray to make these pops.
Good stuff makes a good start. Giving our little ones a taste for it welcomes a lifetime of healthy eating that takes joy in real food, fresh
from rich soil, clear water, bright air. First meals matter.
Once Upon a Farm
makes organic, cold-pressed foods for little ones as fresh as it gets (without making it yourself)! Shop nutritious, refrigerated snacks for babies and kids online or find them in the refrigerated section of a store near you! Once Upon a Farm
strives to nurture our children, each other and the earth in order to pass along a healthier and happier world for the next generation.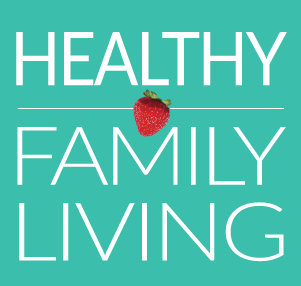 Wondering what to do with the kids in Metro Vancouver this weekend, or what to make for dinner? You can find it at HealthyFamilyLiving.com! From the Sunshine Coast to the Fraser Valley, we're the best online resource for busy parents looking for practical tips for healthy, active, sustainable living. For the latest on family events, outdoor adventures, birthday parties, camps & classes and kid-approved recipes, follow us on Facebook and sign-up for our parent-approved e-newsletter!