You had us at thumbprint cookies! We are HUGE fans of fresh fruit jams. Make them locally sourced and bursting with unique flavours and we just can't say no! When we came across these delights from our friends over at East Van Jam we knew we had to share them!
We love how the recipe is simple enough to become a family favourite but so versatile that we always have the ingredients on hand. These Thumbprint cookies have become a staple in our home … we may have to try them with every flavour!
JUMP TO RECIPE
---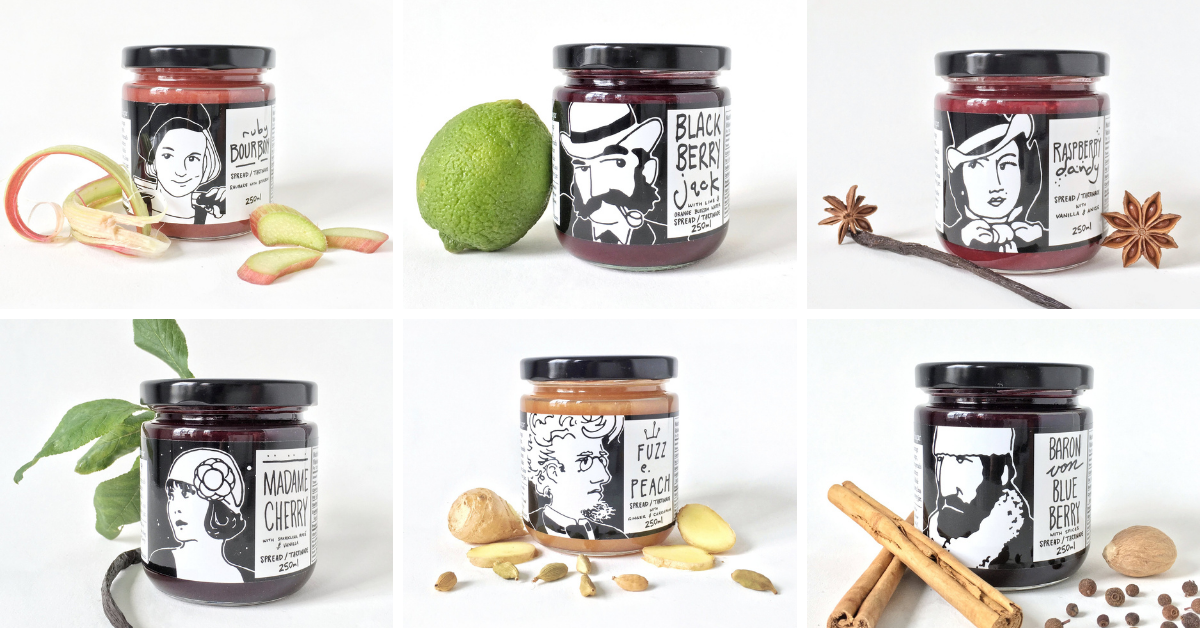 MORE LOVE, LESS SUGAR
When you start with a great jam, there are so many ways to use it in your kitchen to jazz up a recipe:
a delectable treat on yogurt
topping stracciatella (or your favourite) ice cream,
loaded into with dessert crepes
a delicious accompaniment to waffles
add a flavourful punch to a vinaigrette, (add a tablespoon to balsamic and olive oil )
filling for cookie sandwiches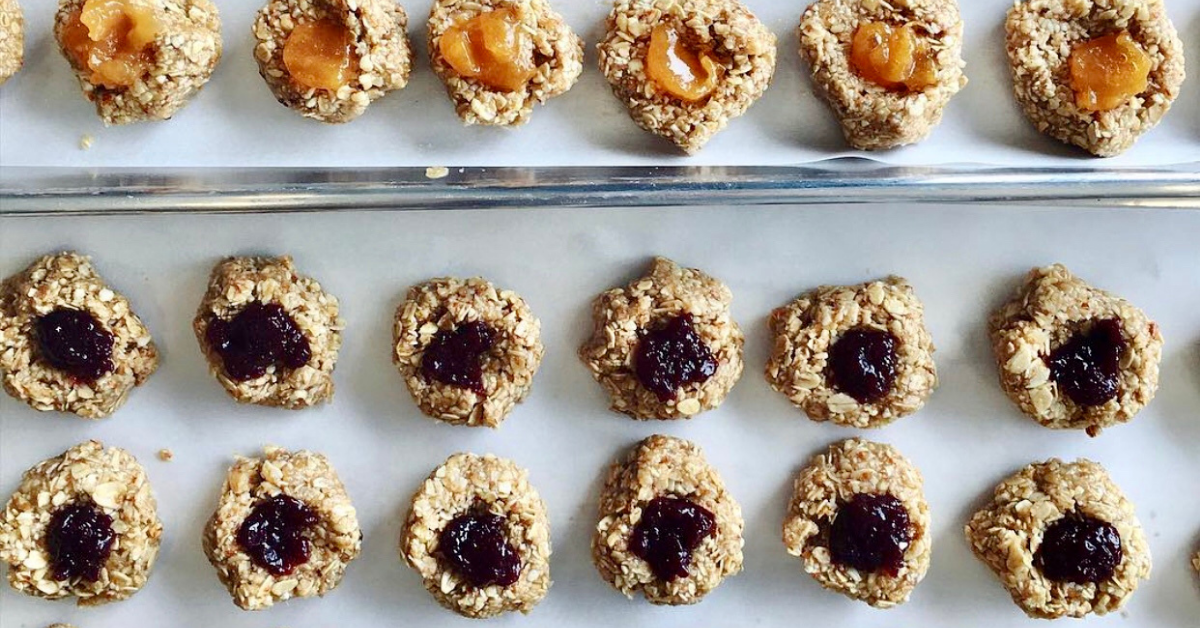 With gourmet flavour pairings and a mere fraction of the sugar, East Van Jam produces fun and guilt-free spreads inspired by the eclectic variety of characters that make East Vancouver so unique. Made locally with BC produce and so much love, less sugar means there's way more fruit in every jar.
Vegan Thumbprint ('Bird's nest') Cookies
Whole grain cookies filled with natural East Van Jam.
Ingredients:
2 cups rolled oats
1 cup almonds
1/2 cup flour (spelt or other alternative)
1/4 teaspoon salt
1/2 cup maple syrup
1/2 cup sunflower oil
a few TBS jam of choice (Blackberry Jack and Baron Von Blueberry are favourites)
instructions:
Preheat oven to 350F.
Wizz the oats in a food processor until a coarse meal.
Grind almonds into meal.
Combine oats with almonds, flour, salt, maple syrup and oil.  Shape into 3/4″ balls (made easier by wetting hands periodically).
Put balls near each other on a pan prepared with parchment paper.
Use your thumb to make an impression in the middle of each and spoon ~1/4 tsp of jam into each.
Bake for 12-15 minutes, but watch carefully so as not to over-bake.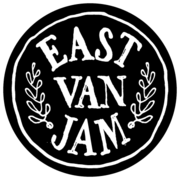 East Van Jam was founded in 2013 by Natalie Ferrari-Morton who lives in East Vancouver with her husband and two boys.  She has spent her adult life living in Vancouver's east side honing and perfecting her jam-making skills and recipes, culminating in high quality, big hustle and flavourful jams.  With experience making, using and feeding her own kids a more healthful alternative, she knew it was time to take the jam scene by storm and East Van Jam was born! Shop online or at these retailers.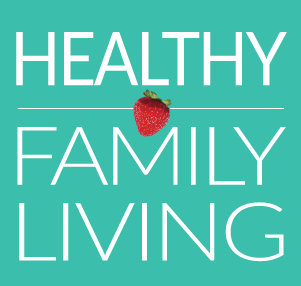 Wondering what to do with the kids in Metro Vancouver this weekend, or what to make for dinner? You can find it at HealthyFamilyLiving.com! From the Sunshine Coast to the Fraser Valley, we're the best online resource for busy parents looking for practical tips for healthy, active, sustainable living. For the latest on family events, outdoor adventures, birthday parties, camps & classes and kid-approved recipes, follow us on Facebook and sign-up for our parent-approved e-newsletter!