Who says grilling is only for dinner? We believe in grilling at all hours of the day! We love to make these Grilled Breakfast Quesadillas on the weekend and make extras for quick meals during the week. Family meal win! They are a delicious way to start the day and are completely gluten-free thanks to gluten-free smokies & rice tortillas!
JUMP TO RECIPE
---
---
Our kids love quesadillas as a warm & tasty start to the day.  The Cheddar Smokies from Grimm's Fine Foods are perfect for this, and we can't wait to try them with their Jalapeno Mozzarella Sizzlin' Smokies as well. We're definitely going to add these to our next camping trip menu! As parents, we love that Grimm's Fine Foods guarantees that their products contain absolutely no fillers or bi-products and that they try to make their products as low in salt and fat as possible. With so many options that are gluten, lactose, and soy-free with no MSG added we know that we can find great ingredients for all our recipes.
JUMP TO RECIPE
---
GRILLED BREAKFAST QUESADILLAS
Who says grilling's not for breakfast?
Serves 4
Ingredients:
2 tbsp unsalted butter, divided

1/4 cup onion, diced

1/2 bell pepper, diced

4 eggs

2 tbsp milk

1 tbsp green onion, diced

1 cup cheddar cheese, shredded

1 cup mozzarella cheese, shredded

Optional sour cream and salsa for serving. 
instructions:
Preheat the grill to medium-high and cook the cheddar smokies until slightly crispy and just beginning to burst open. Remove from heat and allow them to cool for a few minutes before slicing them in half lengthwise. Set aside but keep the grill hot.

While the smokies are grilling, add 1 tbsp of butter to a frying pan & allow it to melt. Add the onion and bell pepper and sauté for 5 minutes or until softened. Remove the softened vegetables to a plate and add the second tablespoon to the pan, placing it back over the heat. In a small bowl, whisk together the eggs & milk with a fork. Empty eggs into the pan and stir from time to time with a spatula, until the eggs are cooked & fluffy. Add the diced green onion to the eggs & stir.

On one half of a tortilla, sprinkle a handful of cheddar and mozzarella cheese. Add a quarter of the onions and peppers, a quarter of the scrambled eggs, and top with 2 smokie halves. Add another handful of cheese, scattering it around. Fold the bare half of the tortilla gently over the loaded up half and carefully place the quesadilla back on the grill, flipping it over after a few minutes and cooking for another few minutes, until the cheese is melted. Cut in half and serve immediately, with sour cream and salsa.

Leftover quesadillas can be kept in the fridge for 2-3 days, in an airtight container, and either microwaved or warmed in the oven. If making these quesadillas over the fire, use a metal grill over the fire to finish grilling them at the end.
---
Grimm's Fine Foods is proudly celebrating its 70 Year Anniversary. Started in 1951 when two brothers, Henry & Jacob Grimm, opened a small butcher shop on East Georgia Street in East Vancouver. They shared a handful of recipes and a vision to make the best products possible for their community. Over the years, their integrity & commitment to quality never wavered. Premium ingredients and a desire to meet the ever-changing needs & tastes of families guided the company's continuous growth. Today Grimm's Fine Foods offers an expansive variety of high-quality meat products, fine cheeses, tortillas, wraps & snacks!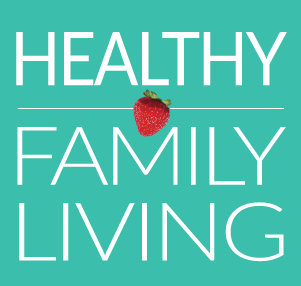 Wondering what to do with the kids in Metro Vancouver this weekend, or what to make for dinner? You can find it at HealthyFamilyLiving.com! From the Sunshine Coast to the Fraser Valley, we're the best online resource for busy parents looking for practical tips for healthy, active, sustainable living. For the latest on family events, outdoor adventures, birthday parties, camps & classes and kid-approved recipes, follow us on Facebook and sign-up for our parent-approved e-newsletter!