Looking  for ideas on family Halloween movies that hit that fine balance between fun & spooky? It can be a real challenge to find family friendly movies that are Halloweeny enough but not so scary that the kids will be up at night for days to come.
Whether you are skipping the trick-or-treating all together, having a Halloween Bubble Party or just want to get the family together for some spooky fun we have pulled together some of our favourite Halloween movies for families. We have included a suggested age but parents will need to use their own judgement based on their children and may want to preview the movie first.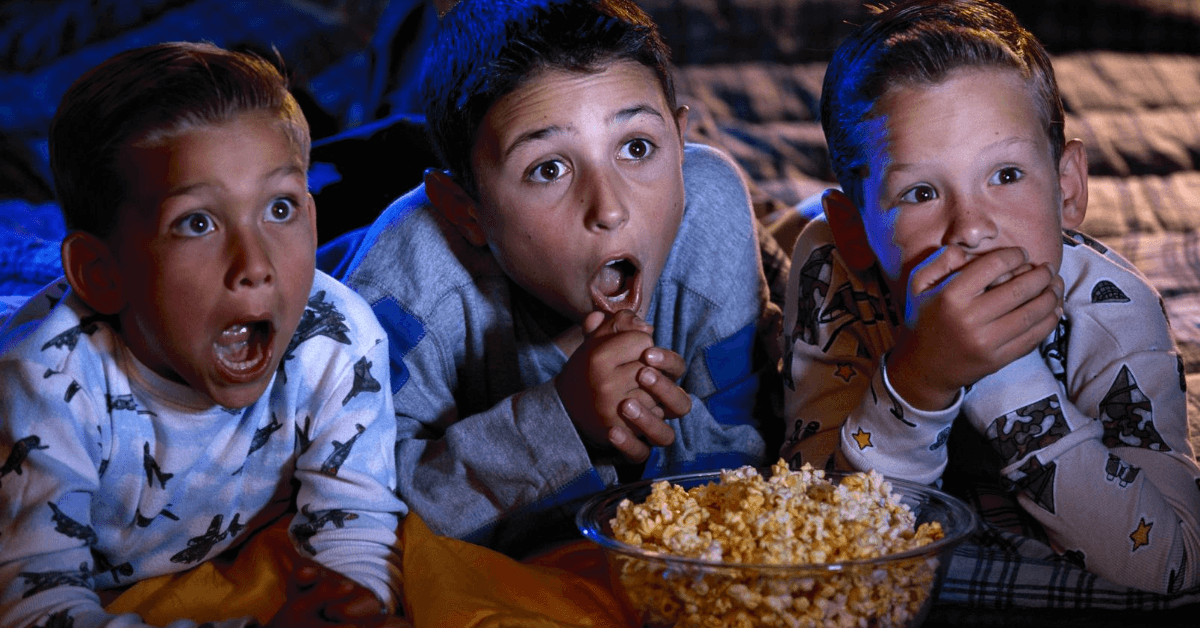 Family Friendly Halloween Movies

Hotel Transylvania (multiple in the series)
Hotel Transylvania is a good introductory "monster movie" for early elementary aged kids since the monsters aren't too scary. The story focuses on Dracula and his daughter as she comes of age at the age of 118. Some scary images, action and mild rude humour.
Age:  7+
Watch on Netflix, Google Play & YouTube
Double, Double, Toil & Trouble
On Halloween night, two precocious little girls (Mary-Kate & Ashley Olsen) try to save their parents from their nasty old aunt's greedy clutches. Magic abounds and they meet mysterious new friends along the way.
Age: 5+ 
Watch on Google Play & YouTube
Hocus Pocus
A curious youngster moves to Salem, where he struggles to fit in before awakening a trio of diabolical witches that were executed in the 17th century. Hilarious Halloween fun for tweens and up.
Age:  10+
Watch on Disney+, Google Play & YouTube
Casper
An afterlife therapist and his daughter meet a friendly young ghost when they move into a crumbling mansion in order to rid the premises of wicked spirits.  Be warned that this version of the is not as mild as the earlier cartoon Casper and other Casper movies.
Age:  8+
Watch on Netflix, Google Play & YouTube
Casper & Wendy
Casper, a friendly ghost, teams up with a witch named Wendy (Hilary Duff), to overcome an evil warlock. This silly spook-fest is good tween fun.
Age:  6+
Watch on YouTube (free)
Corpse Bride
A shy groom practices his wedding vows in the inadvertent presence of a deceased young woman, she rises from the grave assuming he has married her. Nicely scary animation for most older kids.
Age:  10+
Watch on Google Play & YouTube
Addams Family
This remake of the ever popular Addams Family story is a good blend of dark humour and silly fun. Adults may not find it as spooky or quirky as the 1990's version.
Age:  7+
Watch on Google Play & YouTube
Beetlejuice
In this Tim Burton classic, the spirits of a deceased couple are harassed by an unbearable family that has moved into their home, and hire a malicious spirit to drive them out.
Age:  13+
Watch on Google Play & YouTube
Witches

This creepy tale tells the story of a young boy, Luke, living with his grandmother who always tells him stories about witches  who hate little children. One day, they travel to England for a holiday, where he finds out that an organisation for the prevention of cruelty to children is actually a coven of wicked witches who plan on turning all children of England into mice. 
Age:  10+
Watch on Google Play & YouTube
Spooky Buddies
Adorable puppies go on a spooky adventure through a haunted mansion. Might have some scenes & music that are too spooky for very young viewers
Age: 6+
Watch on Disney+, Google Play & YouTube
Pooh's Heffalump Halloween Movie
Looking for something for your little ones? Try this sweet-as-honey Halloween story with Pooh and pals. It's a hilariously haunted Halloween in the Hundred Acre Wood, and Roo's best new pal, Lumpy, is excited to trick-or-treat for the first time. 
Age:  3+
Watch on Google Play & YouTube
Wallace and Gromit - Curse of the Were Rabbit
This is a funny and spooky claymation movie for elementary aged kids. In this adventure Wallace & Gromit are working as bunny catchers. Rather than kill the bunnies Wallace attempts to reprogram their brains. Wallace's invention backfires and results in his transformation into the were-rabbit. 
Age: 7+ 
Watch on Netflix, Google Play & YouTube
Gremlins
This is a mild horror movie that will be too scary for most young kids. A boy inadvertently breaks three important rules concerning his new pet and unleashes a horde of malevolently mischievous monsters on a small town. There are definitely some scary and violent scenes but the tweens & teens might like to be scared by this classic. 
Age: 12+ 
Watch on Google Play
Goosebumps 2

Two young friends find a magic book that brings a ventriloquist's dummy to life. This movie is not for the younger crowd of sensitive kids but older kids looking for some creepy fun and jump-scares will enjoy it. The villain is definitely creepy!
Age:  8+
Watch on Google Play & YouTube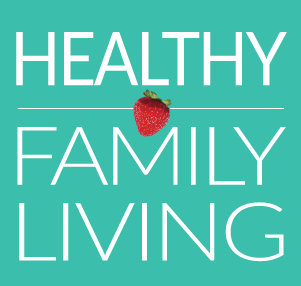 Wondering what to do with the kids in Metro Vancouver this weekend, or what to make for dinner? You can find it at HealthyFamilyLiving.com! From the Sunshine Coast to the Fraser Valley, we're the best online resource for busy parents looking for practical tips for healthy, active, sustainable living. For the latest on family events, outdoor adventures, birthday parties, camps & classes and kid-approved recipes, follow us on Facebook and sign-up for our parent-approved e-newsletter!