Instagram is full of amazing healthy smoothie photos & recipes, but we never seem to have the right ingredients on hand. Wouldn't it be great if you knew just how to pull together the perfect combination of elements to create your own marvelous smoothies?! Never fear, this guide has you covered!
And on days when our families are constantly on the go with no time to spare, Happy Planet's new Mornin' Oatz is a perfect alternative to homemade smoothies. We're all fans of different flavours...Chocolate Banana, Field Berry, and Mango Peach!
HOW TO BUILD HEALTHY SMOOTHIES:
Choose a base
Pick a base for your smoothie depending on whether you like it to be creamy, silky, or fruity. Be mindful of extra sweeteners and aim for a base that is lower in sugar.
Suggestions: Nut milk, hemp milk, oat milk, water, cow milk, goat milk, coconut water, iced coffee or tea or water.
Add some colour
Although strawberries and bananas are popular, the key to a healthy start to the day is choosing to add fruits and veggies that are deep in colour. Think green, red & purple...the darker the better!
Suggestions: Dark cherries, blackberries, pomegranate, blueberries, goji berries, baby kale, baby spinach, Saskatoon berries, or Haskap berries.
Drop in some good fats
Healthy fats will help your smoothie to keep you satisfied longer and provide brain-boosting, heart-protecting omega-3 fatty acids. 1-2 tbsp total is plenty.
Suggestions: Coconut meat, avocado, nut butters, or Greek yogurt.
Throw in some sprinkles
Boost nutrition & flavour with key add-ins. This is where your smoothie can really stand out!
Suggestions: Hemp seeds, chia seeds, flax seeds, oats, cinnamon, cocoa powder, ginger, mint, or spirulina.
10 SMOOTHIE IDEAS WE LOVE:
---
Have a favourite combination that your family loves? We would love to hear it ! We would love to hear about what you create using our guide. The sky is the limit when it comes to delicious ways to create a healthy beverage that boosts your energy! Looking for more ideas? You can check out our Pinterest page or check out these 12 SMOOTHIES TO START THE DAY RIGHT.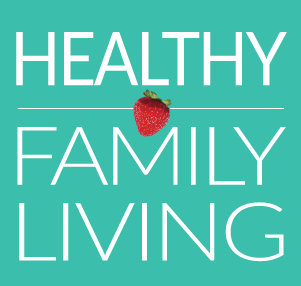 Wondering what to do with the kids in Metro Vancouver this weekend, or what to make for dinner? You can find it at HealthyFamilyLiving.com! From the Sunshine Coast to the Fraser Valley, we're the best online resource for busy parents looking for practical tips for healthy, active, sustainable living. For the latest on family events, outdoor adventures, birthday parties, camps & classes and kid-approved recipes, follow us on Facebook and sign-up for our parent-approved e-newsletter!