It's 5:30 pm, you're tired after a long day, and the kids are at their crankiest. You keep saying you will get on top of meal planning but...it hasn't quite happened yet and you have no energy to think through a balanced healthy meal. As parents ourselves, we have been there too many times!
To be honest, it took us "giving up" on the idea of a cooked-from-scratch meal as being the ONLY acceptable healthy meal to be able to get our dinner-time stress under control.
Before we could even think about how to set ourselves and our families up for success in healthy food choices, we had to get a handle on dinner on the busiest nights of the week. We found that the freezer was our most overlooked appliance when it came to healthy eating! Having convenient healthy choices ready to go from the freezer on our busiest nights has been a game-changer for us. After all, what really matters is THAT we come together at the table and share a healthy meal as a family, and not HOW that meal got there.
Wholly Veggie believes a better world starts with more veggies at the table. Founded by two friends, Wholly Veggie is a proudly Canadian company that makes tasty, veggie-filled patties, pizzas, snacks, and meals that are soy-free, dairy-free, no added sugar, and non-GMO. Wholly Veggie was born out of a desire to make it easy for anyone to eat more veggies, while also supporting a more sustainable way of feeding the planet. And we love their promise: "Delicious plant-based foods, made with quality ingredients you know and can pronounce". Eat your veggies, feel better, save the planet. It's that simple! Find Wholly Veggie here.
---
Barakah Eats
manufactures frozen, gourmet, South Asian-influenced, ready-to-eat meals that can be warmed up in minutes.  Their products are certified halal, prepared with grass-fed beef and meat raised without antibiotics, plus a variety of vegan and gluten-free options. The meals are prepared without the use of preservatives, and instead are flash-frozen to assist in retaining nutrients and food quality in a HACCP certified facility.  Barakah Eats can be found in many local grocery stores around BC, at farmers' markets and online. Find Barakah Eats here.
---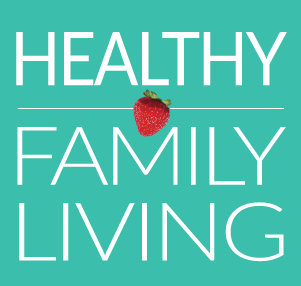 Wondering what to do with the kids in Metro Vancouver this weekend, or what to make for dinner? You can find it at HealthyFamilyLiving.com! From the Sunshine Coast to the Fraser Valley, we're the best online resource for busy parents looking for practical tips for healthy, active, sustainable living. For the latest on family events, outdoor adventures, birthday parties, camps & classes and kid-approved recipes, follow us on Facebook and sign-up for our parent-approved e-newsletter!