Metro Vancouver has so much to offer families in the outdoors and Spring Break is a great time to take advantage of it rain or shine!  Some of the suggestions on our list require admission tickets that MUST BE BOOKED ONLINE AHEAD OF TIME. Be sure to visit the websites and find out the Covid precautions and protocols before you go.
10+ SPRING BREAK ACTIVITIES FOR METRO VANCOUVER FAMILIES
Gnarly's Tube Park at Cypress Mountain offers the thrill of tubing with a fantastic rope tow back up to the top. Enjoy this outdoor memory-making fun as a family with up to 6 people from your household! Tubing opening hours: 10 am - 4 pm Wednesday through Sunday. And the sliding hill for younger kids is also open Wednesday - Sunday from 10 am to 4 pm. Pre-booking is required!
Riding a bike is a skill they say you never forget.  Hop on your bikes and enjoy precious fun & active time with your kids! Here are some kid-friendly Lower Mainland bike trails to get you started.
Maplewood Farm offers a unique and enjoyable time for all ages in a rural heritage setting on 2 hectares (5 acres) in North Vancouver. Maplewood Farm is a fun—and educational—place to visit for the whole family. Developed historically from its early days as a thriving dairy, today the Farm has been preserved offering a truly rural experience, among the expanding city limits, with a wonderful collection of over 200 domestic and friendly farm animals and birds. If you're looking for a children's farm for a family day out, this is the place to visit. 
Want to take your little ones on a great hike in Metro Vancouver? We've rounded up our favourites that are beautiful and not too challenging for young kids. Get outside and enjoy the great outdoors with these easy hikes in Metro Vancouver.
Thrill the kids with a nighttime adventure! Try this safe and easy one-kilometre snowshoe trek to the historic Hollyburn Lodge along a self-guided trail through the enchanting Old Growth Forest. The trail is lit with LED lights strung sustainably through the forest boughs of ancient Cedar, Fir, and Hemlock trees. After enjoying your visit to the Lodge and perhaps one of their popular menu items or refreshments, you can snowshoe back to the base area along a return trail also with feature lighting.
Capilano Suspension Bridge crosses to towering evergreens, cedar-scented rainforest air and Treetops Adventure, 7 suspended footbridges offering views 110 feet above the forest floor. For a contactless family experience, the Kids' Rainforest Explorers Program will now be offered in a downloadable Agents of Discovery App.  Kids' Rainforest Explorers Program is a self-guided interactive kids program which allows kids (of all ages) to explore the rainforest looking for signs and collecting research data while learning all about our West Coast rainforest. Before you leave the park, be sure to collect your very own Rainforest Explorer's reward at Guest Services (located at the exit)!
Just like miners back in 1914, you'll board Britannia Mine Museum's mine train and rumble inside an early haulage tunnel. Inside, their engaging team of interpreters will demonstrate actual mining equipment, teach you about Britannia's quest for copper, and allow you to experience the mine's working conditions. And don't miss the thrilling light, sound and special effects experience inside the historic Mill No 3. BOOM! brings all 20-storeys back to life, sharing the Mill's captivating story and its thunderous roar. Leave some time for some panning for gold and gemstones. You find it, you keep it!
Family Ski trips are a great way to bond in the fresh air! We have 15 family-friendly ski hills in British Columbia that are perfect for families looking to hit the slopes. We looked at mountains that are local to Metro Vancouver and other destination resorts across BC.  For each family-friendly ski resort, you can quickly see the terrain as well as the other fun winter activities for families available on the mountain. There are local options in  Metro Vancouver, as well as ski hills in the Okanagan, the Columbia Valley & Interior, and on Vancouver Island. Check out each ski hill's website for lodging and ticket deals!
A living museum of plants, this spectacular 22-hectare (55-acre) garden is considered one of North America's top ten public gardens. Botanical gardens such as VanDusen play an important role in preserving the planet's biodiversity by protecting and propagating many rare and endangered species. Vancouver's location in a temperate rain forest offers a uniquely mild climate that allows for the cultivation of more than  255,000 individual plants from around the world. 
Looking for amazing playgrounds in Metro Vancouver? With indoor activities on hold, it's the best time of the year to go outside and play. Active kids are happy kids and having fun as a family makes everyone feel great. We have some great ideas of playgrounds to take your family to for your next outdoor play adventure. Which will you choose?
Cultus Lake Adventure Park is open for Spring break! Located right across the street from Cultus Lake Waterpark, and known for its amazing design, cleanliness, and its memorable theme park experience, Cultus Lake Adventure Park is a summer must-do for Metro Vancouver Families. The park has more than 18 rides and attractions for the whole family, including Adventure golf, and a number of family rides as well as exciting rides for thrill-seekers. Limited dates and tickets are available, so be sure to book ahead to confirm your spot!
Enjoy this outside time together & let us know where you go!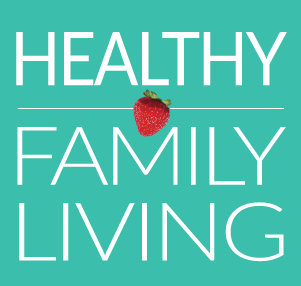 Wondering what to do with the kids in Metro Vancouver this weekend, or what to make for dinner? You can find it at HealthyFamilyLiving.com! From the Sunshine Coast to the Fraser Valley, we're the best online resource for busy parents looking for practical tips for healthy, active, sustainable living. For the latest on family events, outdoor adventures, birthday parties, camps & classes and kid-approved recipes, follow us on Facebook and sign-up for our parent-approved e-newsletter!