S'mores are the perfect summertime camping treat, but what happens when you combine the classic flavours of graham crackers, marshmallows, and chocolate with ice cream? You get a deliciously irresistible dessert that's perfect for any time of year - not just for National S'mores Day on August 10th! Making your own S'mores ice cream is surprisingly simple, and with just a few basic ingredients and a little bit of effort, you can whip up a creamy, dreamy treat that's sure to satisfy your sweet tooth. Whether you're entertaining friends or just looking for a fun project to do with the kids, this recipe is sure to be a crowd-pleaser. So, grab your apron and get ready to indulge in some seriously sweet deliciousness!
JUMP TO RECIPE
---
---
This recipe for S'mores Ice Cream calls for some of our favourite chocolate from Chocolove. The sky's the limit with flavour choices, but for this recipe, we especially love their wide range of dark chocolate options. Not only do they offer a delicious & indulgent taste, but they also provide health benefits that make them a smart choice for our family. Dark chocolate is known to contain antioxidants that can help reduce inflammation & improve heart health. With Chocolove's commitment to using high-quality ingredients & sustainable sourcing, we can feel good about indulging in their chocolates without compromising on our health or values. From their classic dark chocolate to unique flavors like cherry & almond, Chocolove offers a treat for every chocolate lover out there!
JUMP TO RECIPE
---
HOMEMADE CHOCOLOVE S'MORES ICE CREAM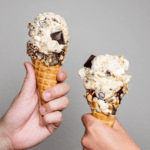 We all scream for S'mores Ice Cream!
Makes 3-4 servings.
Ingredients:
2 cups of heavy whipping cream
2 teaspoons of vanilla
1 14oz can of sweetened condensed milk
1 bar of your favourite Chocolove chocolate, chopped
1/2 cup mini marshmallows
6 graham crackers broken into small pieces
instructions:
Use your stand or hand mixer to beat heavy whipping cream + vanilla until soft peaks form
Pour the sweetened condensed milk into a large bowl
Fold the whipped cream mixture into the condensed milk
Fold in chopped Chocolove, mini marshmallows, and broken graham crackers
Pour mixture into loaf pan and freeze for 8 hours or until frozen
Scoop into cones or bowls and share with someone you love!
---
At the foothills of the Rocky Mountains, Chocolove produces chocolate that delivers quality, taste, and affordable luxury. The cold, dry mountain air helps craft the Chocolove taste and they are committed to delivering the highest quality chocolate both ethically and at a good price.
Chocolove'
s mission is to make and sell the best-tasting chocolate in a way that makes customers and everyone involved, happy.  Find
bars, cups, drinking chocolate & seasonal innovations
at a retailer
near you
!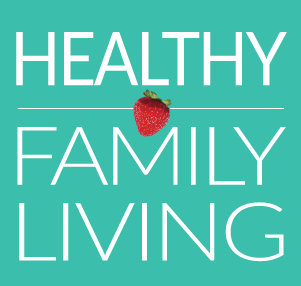 Wondering what to do with the kids in Metro Vancouver this weekend, or what to make for dinner? You can find it at HealthyFamilyLiving.com! From the Sunshine Coast to the Fraser Valley, we're the best online resource for busy parents looking for practical tips for healthy, active, sustainable living. For the latest on family events, outdoor adventures, birthday parties, camps & classes and kid-approved recipes, follow us on Facebook and sign-up for our parent-approved e-newsletter!