---
What paperwork do I need to travel alone with kids? Along with parents looking for advice for dealing with toddlers on a trip, we hear this question asked again and again by parents in all sorts of marital & custody situations who are planning on travelling alone with kids. It can be confusing and there is a lot of out dated information out there. We went straight to the source to get the right information for Canadian Parents from the Government of Canada.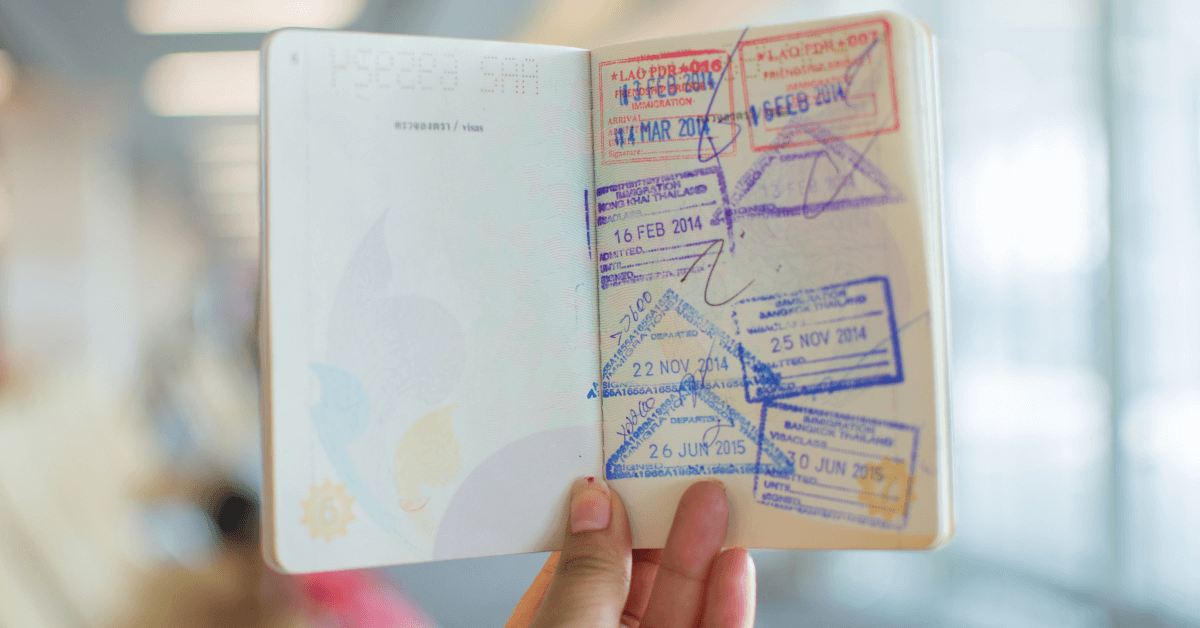 ---
DO I NEED A CONSENT LETTER?
Yes, if you are travelling alone with kids for all or even part of your trip, it's a good idea. The Government of Canada strongly recommends that Canadian children under the age of 18 (19 in some provinces) carry a consent letter if they are travelling abroad alone, with only one parent/guardian, with friends or relatives or with a group. They recommend that the letter be signed by every non-accompanying person or organization with the legal right to make major decisions for the child, this would include anyone with:
custody rights,

guardianship rights, or

parental authority (in Quebec only)
It's also recommended that the letter be signed by any non-accompanying parent who has access to the child.
If a parent has been denied access rights by a court order, it would not be not necessary to obtain a consent letter. Nor would it be necessary if the custody agreement states that one parent can travel abroad with the child without the consent of the other parent. In both of these situations, it is recommended that the accompanying parent carry a copy of the court order. See more HERE.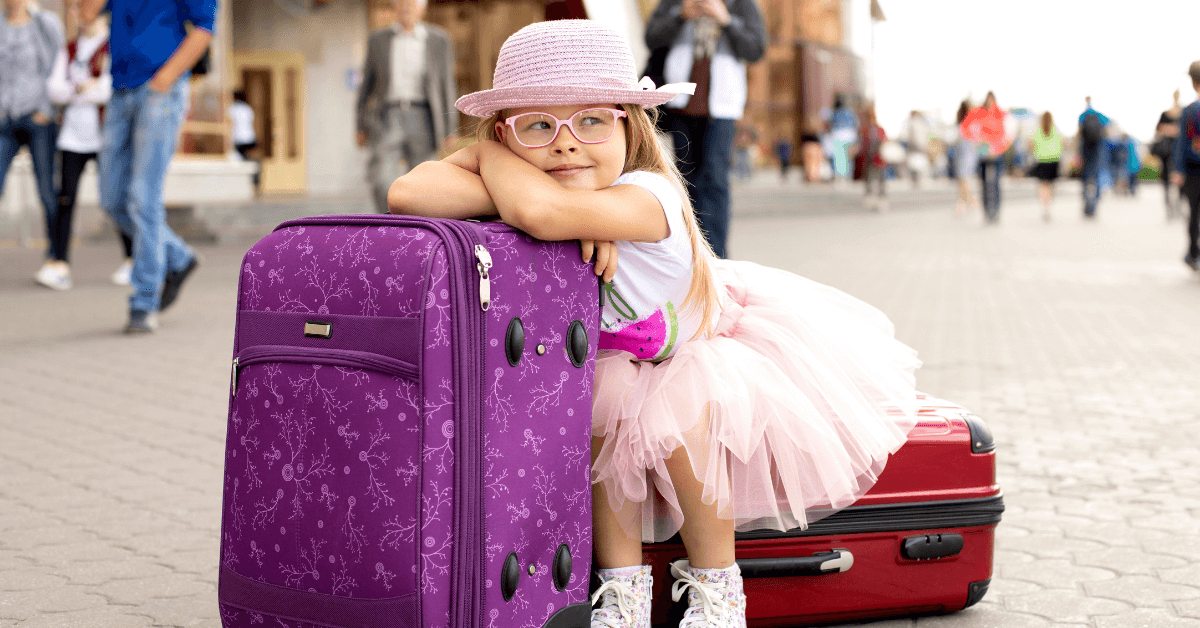 WHAT DOES THE CONSENT LETTER NEED TO SAY?
A consent letter simply shows that your children have permission from parents or guardians who are not accompanying them to travel abroad.
Follow THIS LINK to download a PDF of the consent letter form or in a Word Doc HERE.
DO I NEED THE LETTER NOTARISED?
No, but it could avoid delays or problems.
The letter signing of the consent letter can be witnessed by anyone who is over the age of majority (18 or 19, depending on the province or territory). However, it is strongly recommend that you have the letter witnessed by a notary public, so that when you are travelling alone with kids, border officials will be less likely to question its authenticity.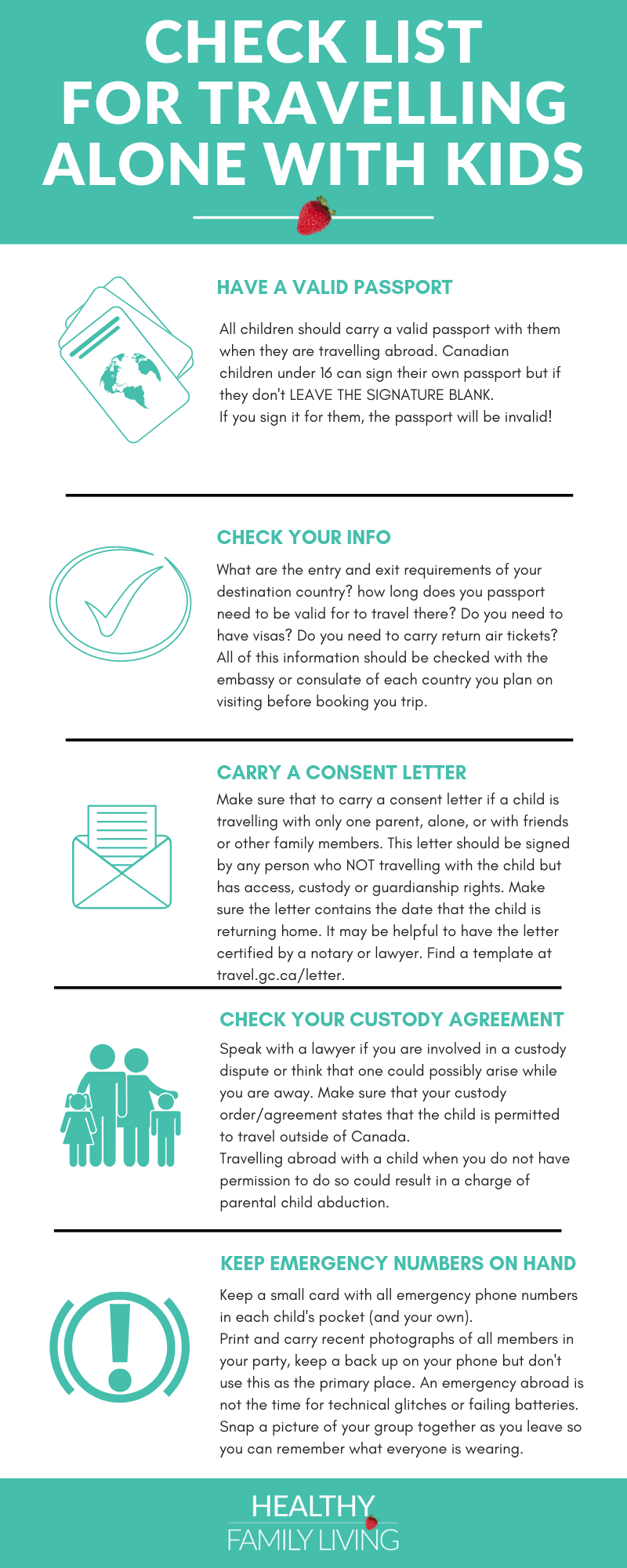 Information on the legal requirements and quick tips for travelling while pregnant or with young children can be found HERE. You can find quick answers to other FAQ HERE. Check out these cool rental scooter/suitcases we tested from Roowsi! 
---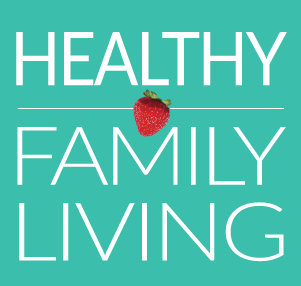 Wondering what to do with the kids in Metro Vancouver this weekend, or what to make for dinner? You can find it at HealthyFamilyLiving.com! From the Sunshine Coast to the Fraser Valley, we're the best online resource for busy parents looking for practical tips for healthy, active, sustainable living. For the latest on family events, outdoor adventures, birthday parties, camps & classes and kid-approved recipes, follow us on Facebook and sign-up for our parent-approved e-newsletter!