Comforting rice pudding perfectly spiced with warming chai is just the thing for cold rainy nights. Like a loving hug, it's comforting & satisfying. We've even tried it as a weekend brunch treat - our family just can't get enough!
JUMP TO RECIPE
---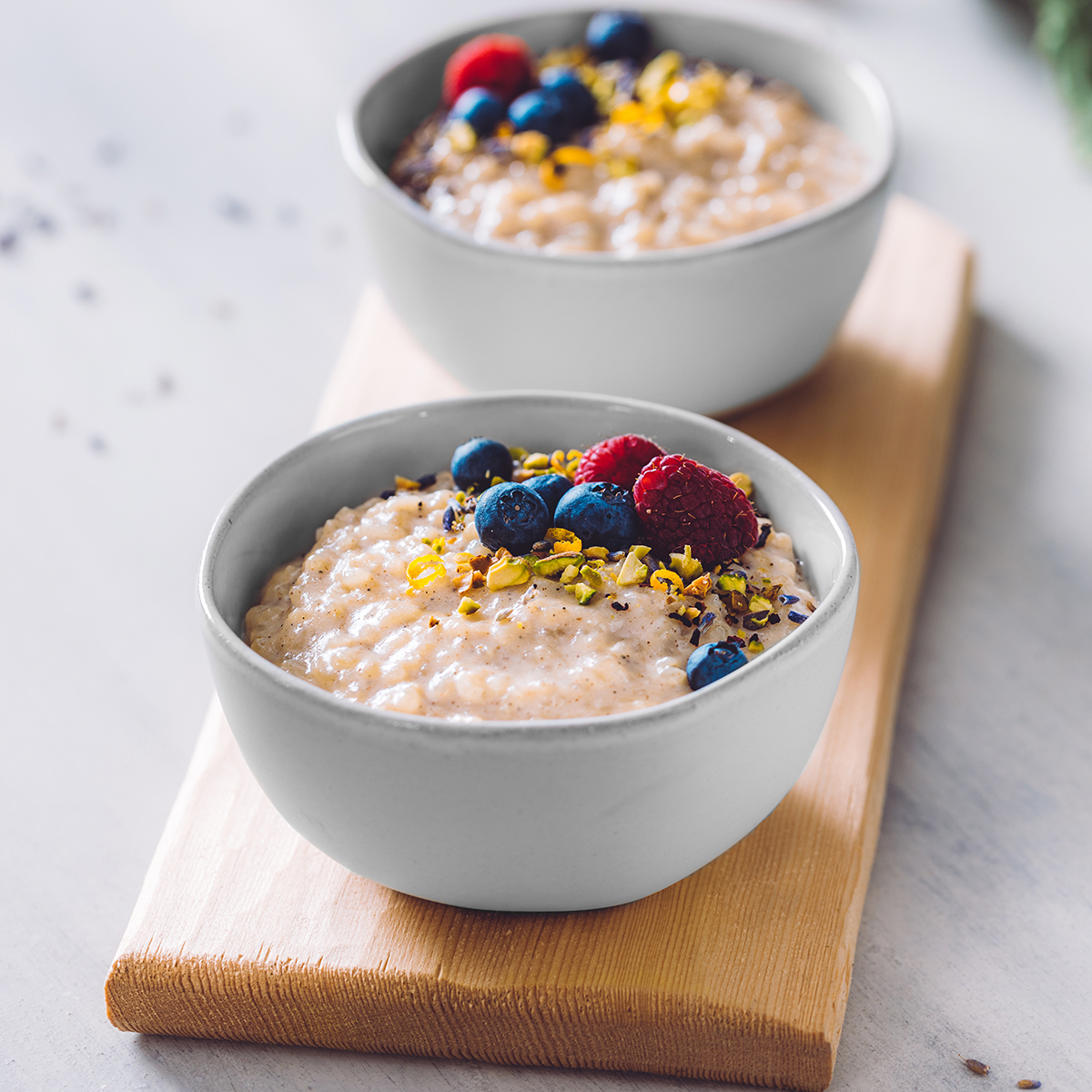 ---
We love that this recipe is easy to pull together so that the kids can take on the job of making their own treat. With just 5 minutes prep time and 30 minutes of simmering, this relaxed pace pudding is great as a rainy day activity. Using a2 Milk™ 3.25% whole milk makes it so creamy and silky! 
JUMP TO RECIPE
---
Chai Spiced Rice Pudding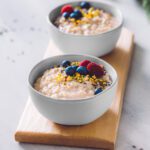 Enjoy a comforting bowl of rice pudding with warming Chai spices.
Serves 4
Ingredients:
3 ½ Cups a2 Milk™ 3.25% whole milk
½ Cup Cane sugar
½ Cup White rice
Pinch of Salt
½ tsp. Ground cinnamon
½ tsp. Ground cardamom
¼ tsp. Ground ginger
1 tsp. Vanilla paste
2 tsp. Coconut oil (optional)
instructions:
In a medium saucepan, combine the milk, sugar, rice, salt, and spices. Bring the mixture to a simmer and cook, stirring often for about 30 minutes.
Once the rice has softened and the pudding has thickened, stir in the vanilla paste and coconut oil (if using).
Divide the pudding into serving bowls and add toppings as desired. Serve warm.
---
Feel the difference of choosing a2 Milk™! a2 Milk comes from 100% Canadian cows that naturally produce milk with only the A2 protein.
Why does this matter? Research shows that there is a difference in how A1 and A2 proteins are digested; many people who have trouble digesting regular milk
due to the A1 protein, have no problems or discomfort with milk that contains only the A2 protein.­
Choose a2 Milk with only the A2 protein – your body and taste buds will thank you!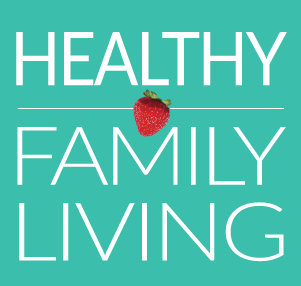 Wondering what to do with the kids in Metro Vancouver this weekend, or what to make for dinner? You can find it at HealthyFamilyLiving.com! From the Sunshine Coast to the Fraser Valley, we're the best online resource for busy parents looking for practical tips for healthy, active, sustainable living. For the latest on family events, outdoor adventures, birthday parties, camps & classes and kid-approved recipes, follow us on Facebook and sign-up for our parent-approved e-newsletter!