Have you ever tried Earl Grey iced tea?
Bergamot brings citrus notes that combine with elegant black tea. Serve Earl Grey tea over ice with cream that's whipped just enough to swirl with the tea in lazy curls. Nothing could be cooler!
JUMP TO RECIPE
---
---
Most teas – even Fair Trade teas -- come from large-scale plantations & tea estates where workers have little say and are trapped in a system of dependency. Equal Exchange's fairly traded, organic teas are different! They buy delicious tea directly from democratically-organized groups of growers. When small-scale farmers gain access to the global market, they have more economic power, better lives & healthier communities. Equal Exchange's mission is to build long-term trade partnerships that are economically just and environmentally sound, to foster mutually beneficial relationships between farmers and consumers, and to demonstrate, through their success, the contribution of worker co-operatives and Fair Trade to a more equitable, democratic & sustainable world.
JUMP TO RECIPE
---
Creamy Earl Grey Iced Tea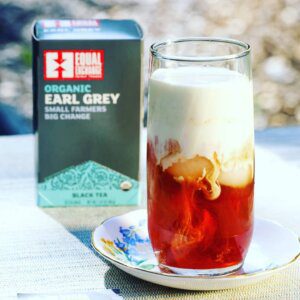 Citrus notes of bergamot with black tea, served over ice!
instructions:
Brew tea at double strength: 4 tea bags in 2 cups of water for 3-5 minutes. Make sure to remove the tea bags promptly!
Add sugar, if desired, and stir until dissolved.
Allow the tea to cool in the refrigerator.
Using a whisk or hand mixer, beat the cream until it just begins to froth and thicken – before peaks begin to form.
Pour cooled tea over ice in a tall glass, leaving room at the top.
Spoon in the cream.
Watch in amazement, post on Instagram

 

Sip away!
---
Equal Exchange

started with an idea: what if food could be traded in a way that is honest & fair, that empowers both farmers & consumers? They are taking a powerful step in building a democratic model that connects all parts of the supply chain. Be part of the solution to transforming the food system while enjoying the very best teas, coffee & chocolate!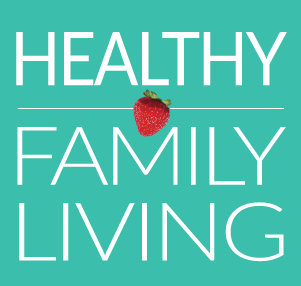 Wondering what to do with the kids in Metro Vancouver this weekend, or what to make for dinner? You can find it at HealthyFamilyLiving.com! From the Sunshine Coast to the Fraser Valley, we're the best online resource for busy parents looking for practical tips for healthy, active, sustainable living. For the latest on family events, outdoor adventures, birthday parties, camps & classes and kid-approved recipes, follow us on Facebook and sign-up for our parent-approved e-newsletter!