Kids needs snacks...it's a fact. Our job as parents is to make sure that the ones they're getting are good fuel for their growing minds & bodies. As busy families, we're always looking for options that are healthy, satisfying & easy to make. Energy balls to the rescue!
---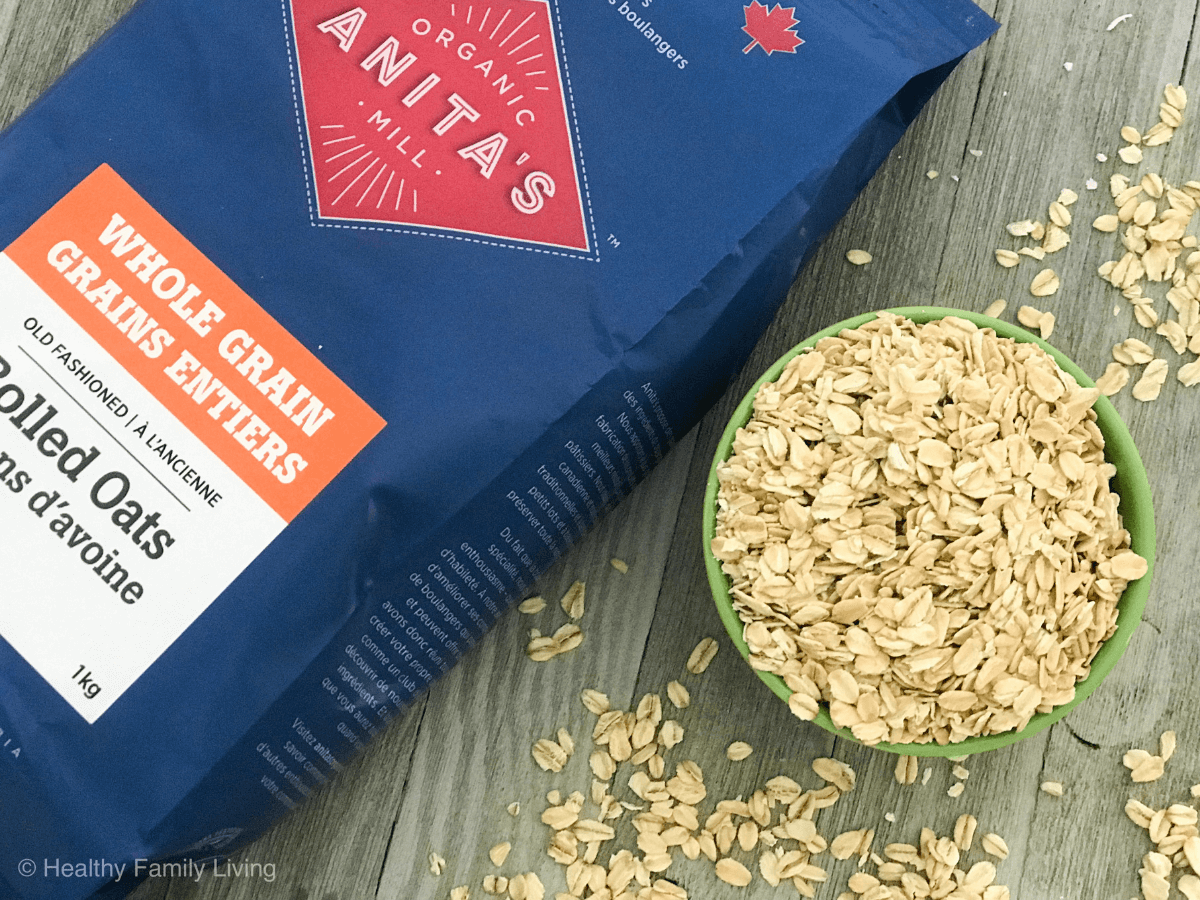 Energy balls pack a serious nutritional punch in a small, simple, convenient package. They are perfect to keep in the fridge or freezer, and we pop one or two straight from there into lunch boxes. They also make a great after-school/before sports snack or even a breakfast-on-the-go. 
Energy balls are so easy to make...literally child's play, so get the kids involved or have them take on the job of stocking the freezer. If you involve them in the process, they're more likely to be excited to snack on their creations!
We've set out 7 recipes here starting with our base Mother-Ship Recipe, and once you have the hang of it you can customize it with your family's favourite combinations. Each recipe can easily be doubled or tripled to make very large batches for the freezer. Serving size is 1-2 balls.
WHAT YOU WILL NEED:
Fibre - Oats, hemp, flax, chia, sesame seeds. This is the "filler-upper" for energy!
Binder - Seed or nut butter with good fats. This is the glue that binds the mix and keeps you full longer. Choose a high quality organic butter when possible. We love this one 🙂
Something sticky & sweet - Organic honey is a great choice but these can absolutely be made vegan with maple syrup. Honey helps hold the ingredients together and gives the snacks a nice sweetness.
Crunchy bits & flavour boosters - Let your creativity shine! Just be sure not to overwhelm the binder ingredients that hold the ball together.
Bonus - A coating in which to roll the finished energy ball - we link to use cocoa powder, shredded coconut, sesame seeds, hemp seeds, matcha, etc.
HOW TO PREPARE:
It really could not be any easier!  MEASURE...MIX...ROLL ...EAT or FREEZE!
Measure all of your ingredients into a large bowl & mix well. You may need to warm your nut or seed butter for 10-20 seconds in a small bowl in the microwave before adding it to the mix.
Chill the mixture in the fridge for 3 minutes to help it set.
With damp hands (trust us, it's easier!) roll the mix into 1-1.5 inch balls and set on a parchment-lined baking sheet. We usually have a small bowl of water next to us and dip our fingers in between rollings.
Let the balls set in the fridge or freezer for 10 minutes.
Eat right away or place in an airtight container in fridge or freezer. We love to pop them straight into lunch boxes from the freezer. 
check us out on ctv morning live
---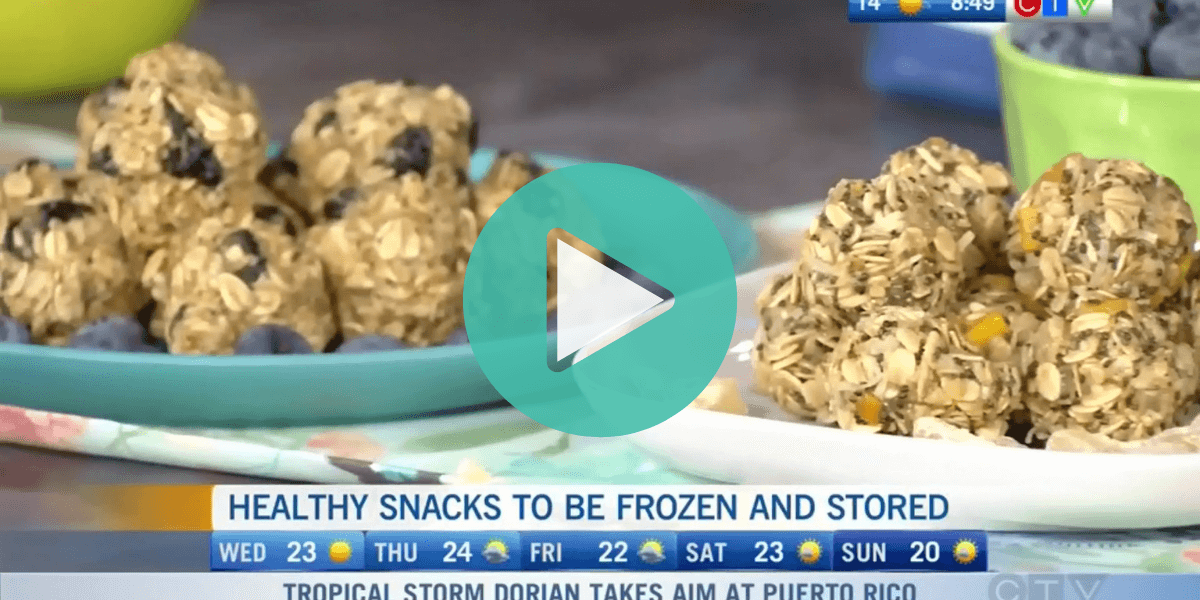 7 Healthy Energy Ball Snacks:
---
---
TROPICAL DREAM 
1 cup Rolled Oats 

1/4 cup Honey or Maple Syrup

1/4 cup Nut Butter or Seed Butter

1/8 cup chopped Dried Pineapple

1/8  chopped Dried Mango or Apricot

1 pinch Salt

1/8 cup Chia seeds

1/4 cup Coconut, shredded unsweetened
BLUEBERRY MUFFIN
1 cup Rolled Oats 

1/4 cup Honey or Maple Syrup

1/4 cup Nut Butter or Seed Butter

1/2 cup Dried Blueberries 

1 dash Salt

1/4 tsp Cinnamon

1/4 cup Hemp Seeds
---
APPLE PIE
1 cup Rolled Oats

1/4 cup Honey or Maple Syrup

1/4 cup Nut Butter or Seed butter

1/2 cup Chopped Dried Apple

1 dash Salt

1/2 tsp Vanilla

½ tsp Cinnamon

1/4 cup Hemp seeds
---
SEED MANIA
1/4 cup Honey or Maple syrup

1/2 tsp Salt

1/4 cup Sesame Seeds

1/4 cup Chia Seeds  

1 tsp pure Vanilla extract (optional)

1/2 cup ground Flax Seed

1/4 cup Coconut, unsweetened 

1/2 cup Hemp Seeds

1/2 cup Nut or Seed Butter
---
---
GRAIN FREE OPTIONS:
The following recipes are grain free and should be mixed in a food processor until it forms a chunky paste, then chilled and rolled as above. Be sure to have damp hands when rolling the balls, then dry your hands and roll all of the balls in a coating of your choice.
---
---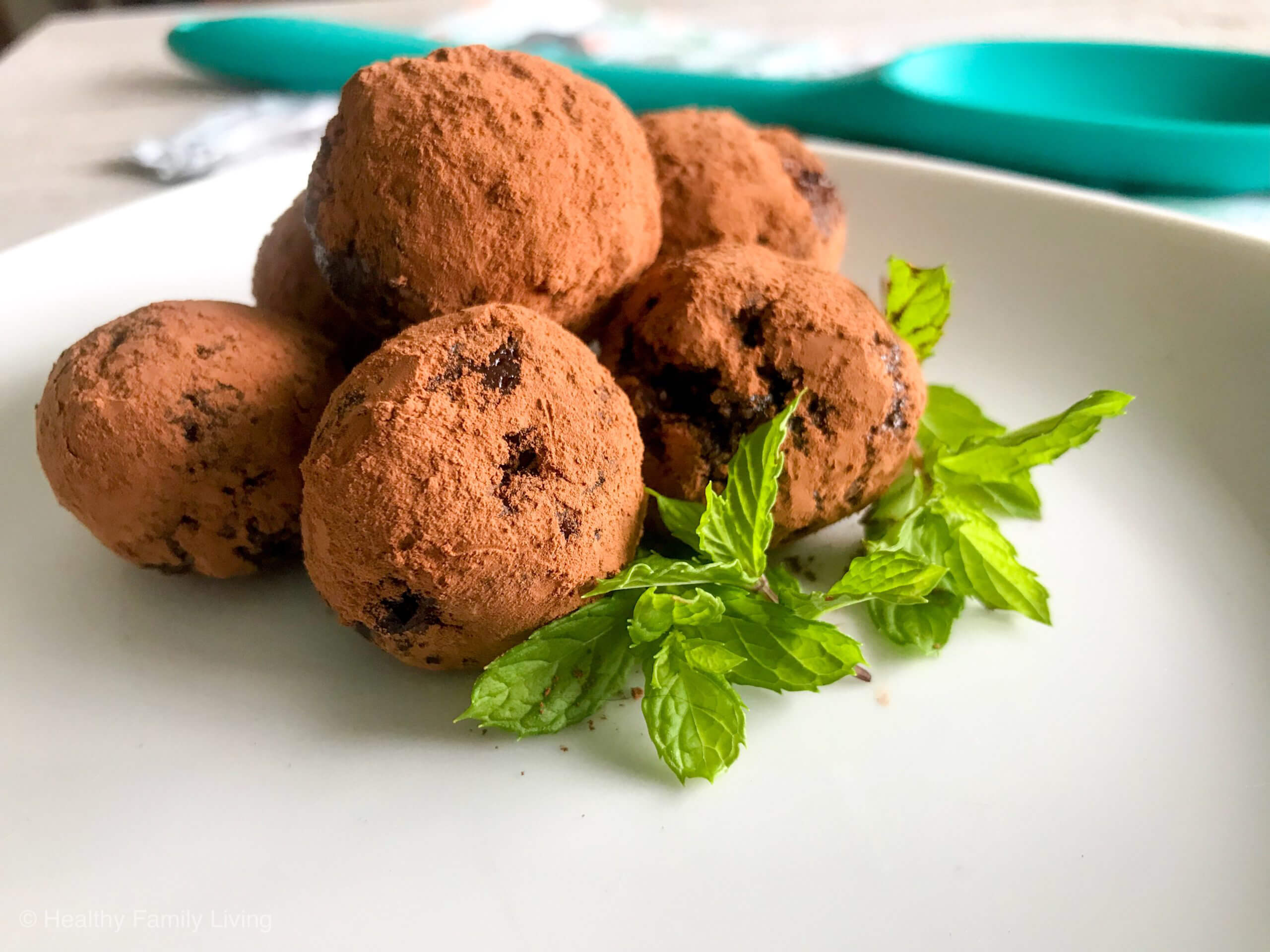 MINT BROWNIE BITES
6 Medjool Dates

1 tbsp Honey or Maple Syrup

1/4 cup Cocoa Powder, unsweetened

1 pinch Salt

1/4 tsp Mint extract (to taste)

1/2 cup Hemp Seeds

1/2 cup Coconut Flakes, unsweetened

1 tbsp Water
---
CHOCOLATE BLISS BALLS
1/4 cup Cocoa Powder, natural

1 cup Dates

1 cup Raisins

1 tbsp Coconut Oil

1 cup shredded Coconut, unsweetened

1 cup Sunflower Seeds or Hemp Seeds
Looking for more Grab & Go healthy snack ideas? We've got them here!
---
---
These recipes are presented by some of our favourite brands we're happy to recommend to you & your family.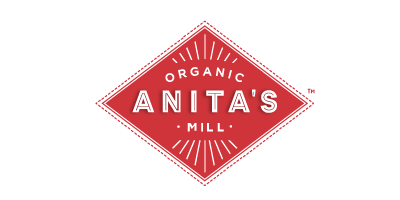 Anita's Organic Mill has been providing Canadians with organic, nutritious flours, cereals and mixes for over 21 years.  They use Canadian-sourced grains, and mill their traditional and sprouted flours in small batches and at low temperatures to keep the whole grain nutrition intact. We love that all of ther products are available in 100% recyclable and resealable bags!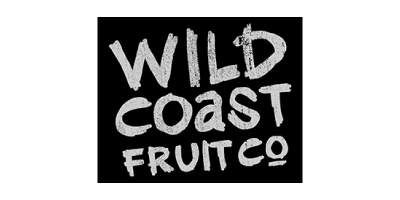 Wild Coast Fruit Co. uses only premium blueberries and cranberries grown on the family's farms in British Columbia, picked and processed in their own facility. It's how they can guarantee the best quality and flavour, so you can take the great taste of the Wild Coast anywhere you go!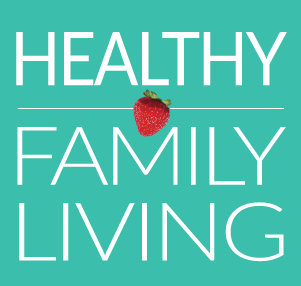 Wondering what to do with the kids in Metro Vancouver this weekend, or what to make for dinner? You can find it at HealthyFamilyLiving.com! From the Sunshine Coast to the Fraser Valley, we're the best online resource for busy parents looking for practical tips for healthy, active, sustainable living. For the latest on family events, outdoor adventures, birthday parties, camps & classes and kid-approved recipes, follow us on Facebook and sign-up for our parent-approved e-newsletter!