In case you needed another reason to dive into this earthy, rich beet & white bean dip with a gorgeous bright pink colour, deep dark red beets boost your antioxidants and creamy white beans bring satisfying fibre and plant-based protein. Yum!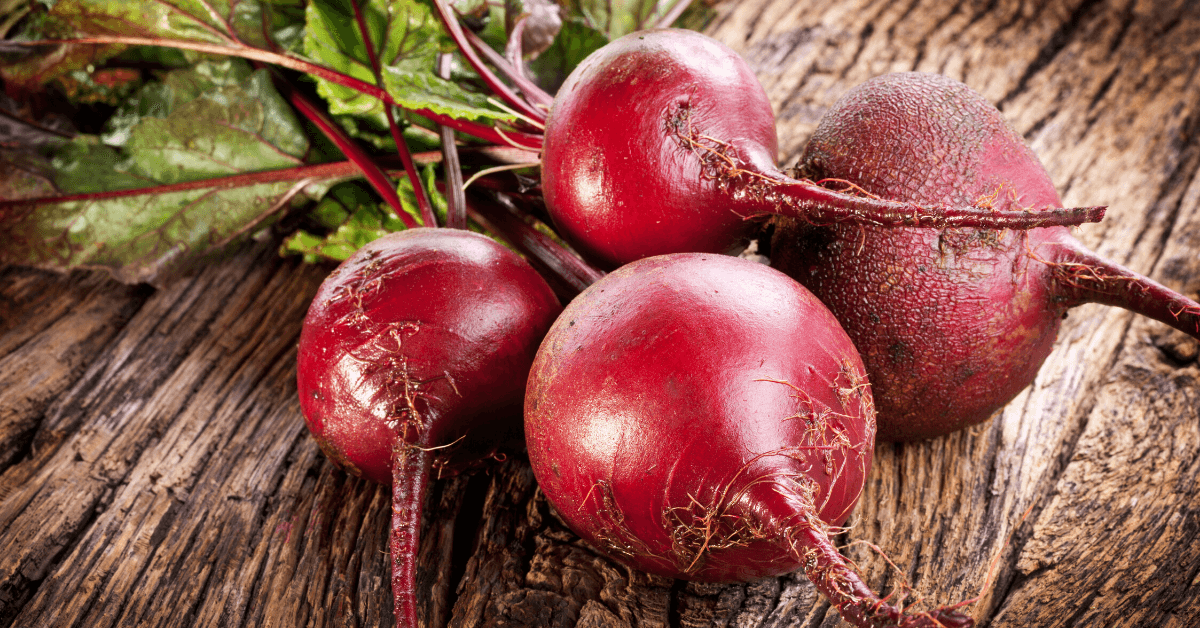 Vegetables like red cabbage, red onion and beetroot are packed with naturally occurring polyphenols that have antioxidant and anti-inflammatory properties that may help fight chronic diseases. In fact, beets contain a bit of almost all the vitamins and minerals that you need. Beets are also a great source of nutrients, including fibre for digestive support, folate and vitamin C. And as if that wasn't enough, beets also contain nitrates and pigments that may help lower blood pressure and improve athletic performance. GO BEETS GO! We love enjoying this dip with Hippie Snacks cauliflower & avocado crisps!
Beet & White Bean Dip with Veggie Crisps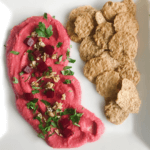 1 Medium Cooked Beet. We used pre-cooked beets from the produce section but you can roast your own washed beets at 400F for 40 minutes on a foil-lined sheet & then rub off the skin with a paper towel.
1 15 oz canned white beans or cannellini beans rinsed and drained
1 garlic clove crushed
1 tsp. honey or agave
juice of 1/2 Lemon
3 tbsp olive oil
1 tsp kosher salt
Place all the ingredients in a food processor or blender and puree until smooth. You may have to stop and scrape down the sides a few times. Add a few teaspoons of cold water if needed to help puree smoothly.
Adjust seasoning to taste.
Enjoy with Hippie Snacks cauliflower or avocado crisps and fresh veggies.
Co-founder of Healthy Family Media and the Healthy Family Expo, Kay is an adventurer & Ironman triathlete, as well as mum to an active 11-year-old. Originally from Montreal, she has been proud to call British Columbia home for over 15 years. Whether running, hiking & biking in the mountains or creating healthy meals in the kitchen, Kay is always up for something new.  Her contagious enthusiasm & zest for life mean we're never quite sure what she'll be up to next, but we're sure that it will be an amazing adventure!