Looking for healthy ways to stay cool this summer? Don't worry... we've got you covered with these amazing fruit infused water recipes. These light and refreshing drinks are the perfect way for the whole family to stay hydrated on hot summer days. We also love turning our fruit  or juice into ice-cubes for a quick grab-and-go cooling treat. Just add water!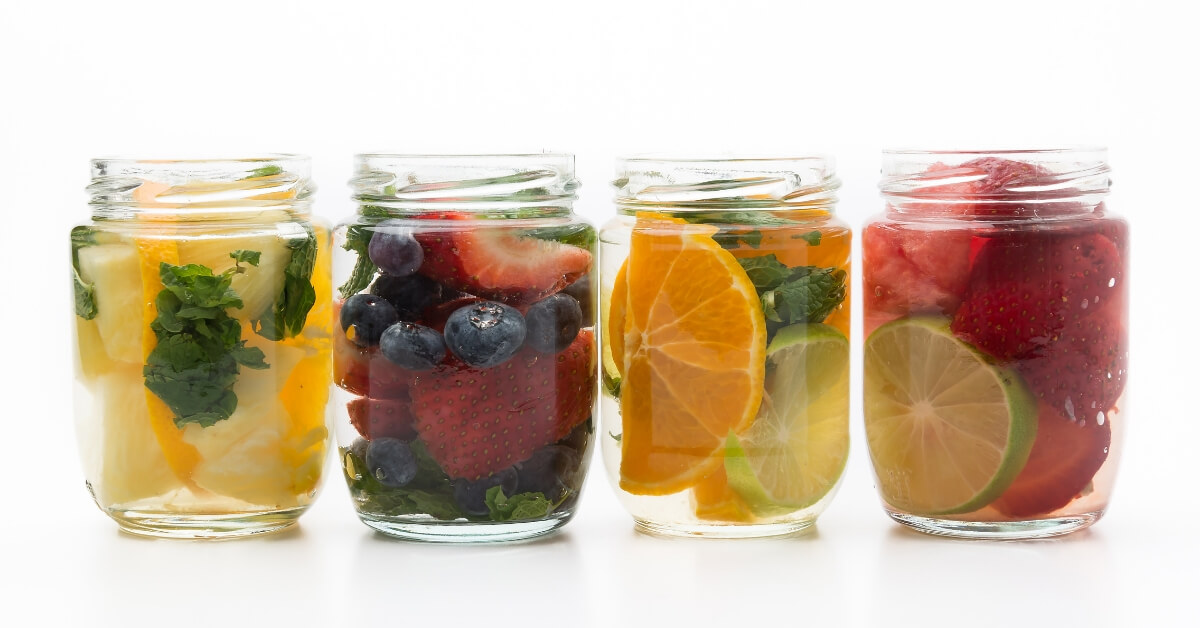 How To Make Fruit Infused Water:
It couldn't be easier, all you need to do is slice your favourite fruit & let it steep in cold water to release it's natural flavours. Adding some fresh herbs is a great idea too.
You can make just a glass for yourself, or a pitcher for a large group. Put fruit in the glass or container, add ice and water, stir and let sit for 1-2 hours at room temperature or 3-4 hours in the fridge this will give you the best flavor and water color. If you would like a stronger or more tangy flavour, you can infuse in the fridge up to 12 hours! If you infuse for 4 or more hours, be sure to remove the fruits and herbs from the water, then you can keep the infused water in the fridge for up to 3 days.
You will find that your family is likely to drink more water when it has some of these amazing fruit flavour combinations. And since many or the vitamins in fruit are water soluble, you are getting the goodness as well.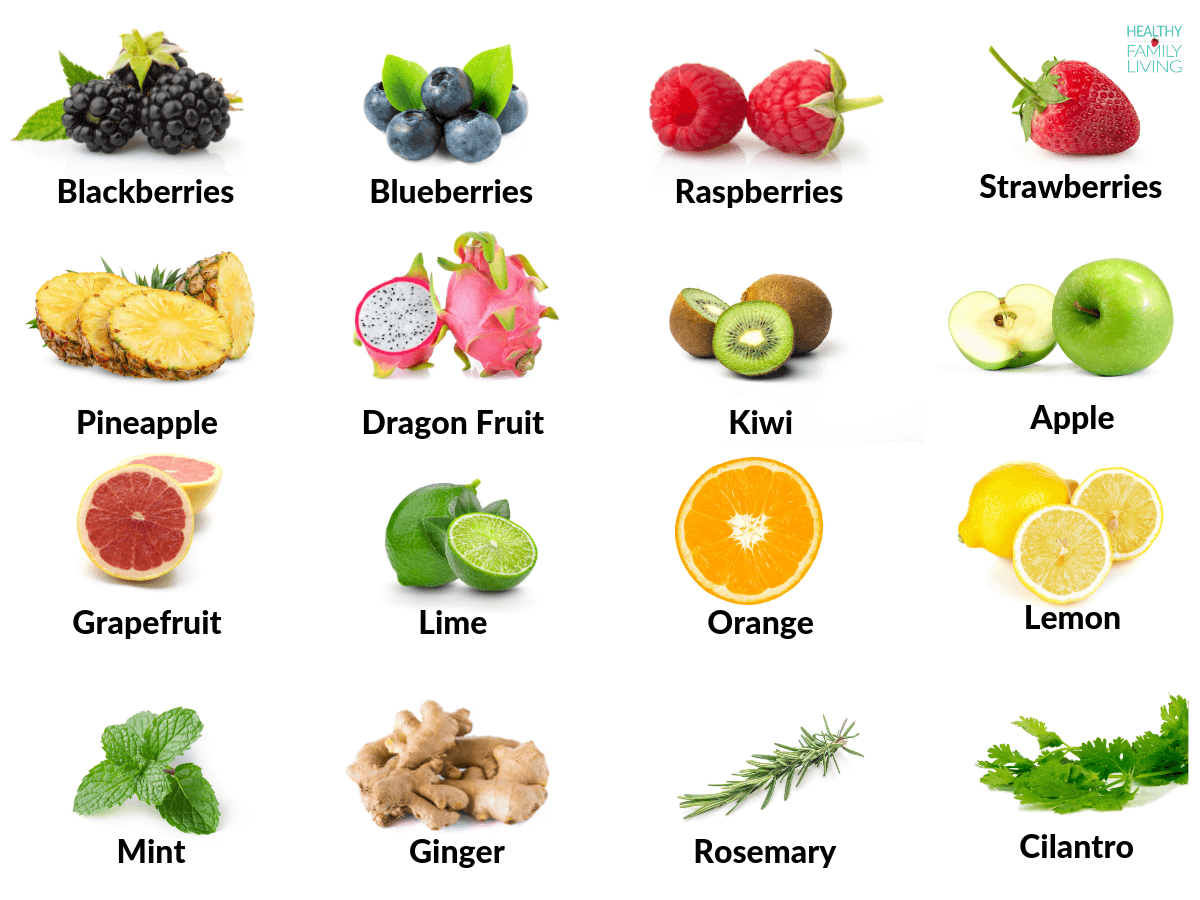 11 Of Our Favourite Combinations
There are an endless number of flavoured water combinations that can be made with fruit and herbs. Here are some of our favourite go-to combos. Let us know what flavour your family prefers! Some that we are keen to try are strawberry & black peppercorn, orange & star anise, & a full berry blast with locally picked strawberry, blackberry & blueberry .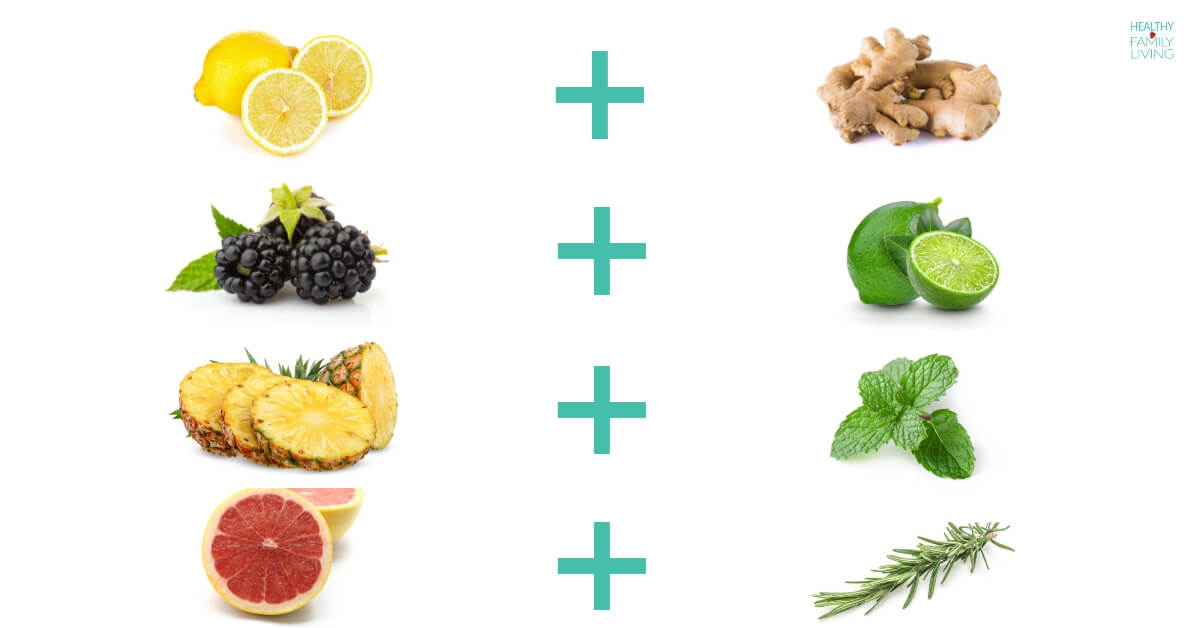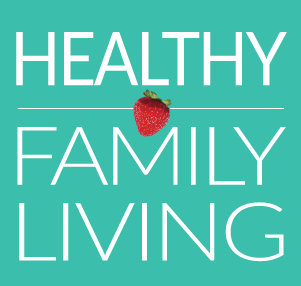 Wondering what to do with the kids in Metro Vancouver this weekend, or what to make for dinner? You can find it at HealthyFamilyLiving.com! From the Sunshine Coast to the Fraser Valley, we're the best online resource for busy parents looking for practical tips for healthy, active, sustainable living. For the latest on family events, outdoor adventures, birthday parties, camps & classes and kid-approved recipes, follow us on Facebook and sign-up for our parent-approved e-newsletter!