Tortellini soup is comfort food you can feel good about. A light a flavourful broth combined with healthy veggies and cheesy pasta. Win-Win-Win!
This tortellini soup recipe is amazing with homemade broth, but you can always use store-bought in a pinch. Either way, it's a simple, kid-friendly meal that you can pop into the slow cooker in the morning, and quickly finish up just in time for dinner.
You can always find more dinner ideas here, to help you meal plan for your entire week!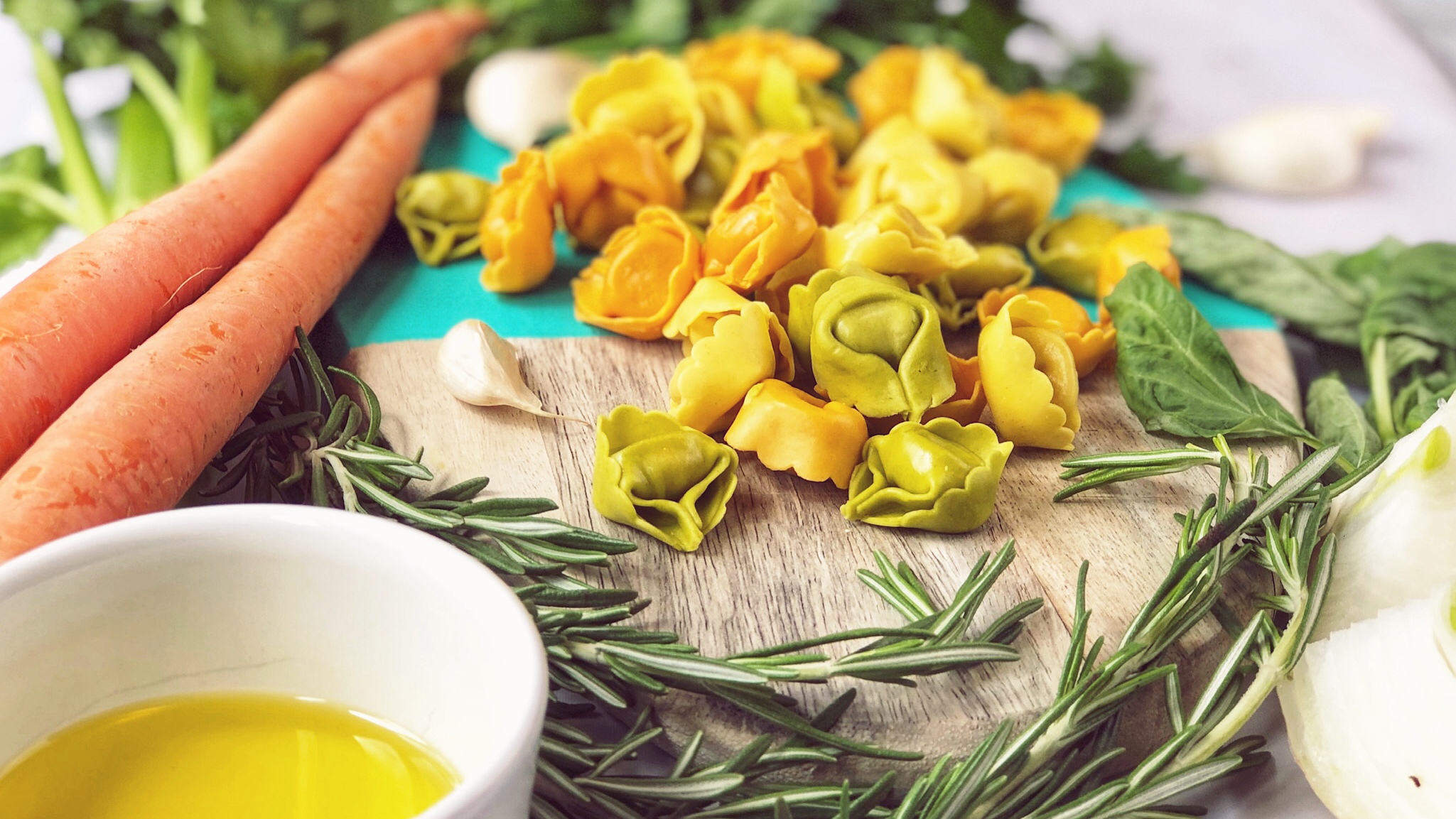 Slow Cooker Tortellini Soup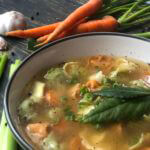 A simple soup with a lot of flavour! Easy to start first thing in the morning and finish up just before dinner, this light but filling soup is sure to be a family favourite.
2 large carrots
3 stalks celery
1/2 medium onion
3 cloves garlic
6 cups chicken or vegetable broth
4 sprigs fresh rosemary (or 1 tbsp dried)
4 sprigs fresh thyme (or 1 tbsp dried)
1 tbsp dried oregano
3 cups cheese tortellini
freshly ground salt and pepper to taste
Combine ingredients in slow cooker, except for the tortellini.
Cook on medium for 4 hours, or low for 6-8 hours.
Remove thyme and rosemary sprigs.
Add tortellini and cook until soft and heated all the way through, approximately 15-20 minutes.
Add salt and pepper to taste.
Serve immediately.
Born & raised in Vancouver, and co-founder of Healthy Family Media and the Healthy Family Expo, Angela is a reformed divorce lawyer turned healthy family champion! By day, she thrives on connecting conscious brands with busy Vancouver families. By night, you'll find her wrangling two feisty daughters, choosing between instant pot or healthy freezer meals for dinner, and singing with MomChoir. She especially loves sharing her favourite family-friendly finds with other Lower Mainland parents!