We are always looking for easy ways to reduce refined sugar in our eating without feeling deprived. When we create a recipe that is full of fibre, plant-based protein and superfood ingredients, like these morning glory power muffins we just have to share!
Say goodbye to refined sugar, high fructose corn syrup, sweets cravings and roller-coaster sugar crashes & say hello to sensible eating, satisfying snacks and full flavour!
What we lost:
white flour
refined sugar
chemical flavourings
preservatives.
What we gained:
whole grains
fibre
antioxidants
plant-based protein
omega 3 & 6
amazingly satisfying treats!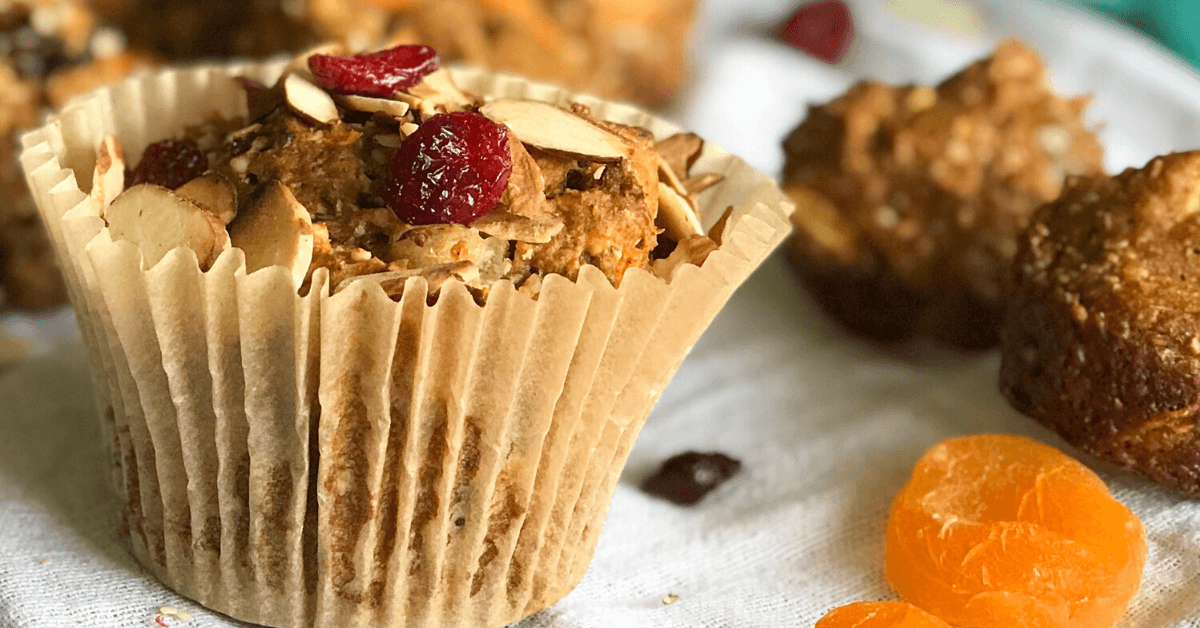 Whole Grain Morning Glory Power Muffins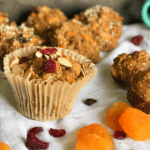 Ingredients:
1 1/2 cup whole wheat flour
1 1/2 teaspoon baking soda
2 teaspoons ground cinnamon
1 teaspoon baking powder
1/4 teaspoon salt
2/3 cup unsweetened applesauce (can sub in greek yogurt)
1/2 cup pumpkin purée (not pumpkin pie filling)
1/4 cup honey or maple syrup
2 teaspoons pure vanilla extract
2 eggs
1 cup diced (peeled apple or pear)
1/4 cup dried cranberries
1/4 cup golden raisins
1/4 cup dried cranberries
1/2 cup dried apricots chopped
1/2 cup hemp hearts
1/2 cup grated carrot
1/4 cup dried flaked unsweetened coconut
Instructions:
Preheat the oven to 350°F.
In a large bowl, mix together the first 5 ingredients.
In a separate bowl, whisk together the next 5 ingredients; add to flour mixture and stir just until combined.
Add all remaining ingredients; stir gently until combined.
Spoon batter evenly into 16 paper-lined muffin tins. (or 12 full size & 20 mini muffins)
Bake until a deep golden brown colour, 25 to 30 minutes (18-20 minutes for mini muffins).
Enjoy!
Co-founder of Healthy Family Media and the Healthy Family Expo, Kay is an adventurer & Ironman triathlete, as well as mum to an active 11-year-old. Originally from Montreal, she has been proud to call British Columbia home for over 15 years. Whether running, hiking & biking in the mountains or creating healthy meals in the kitchen, Kay is always up for something new.  Her contagious enthusiasm & zest for life mean we're never quite sure what she'll be up to next, but we're sure that it will be an amazing adventure!