It's time to raise a glass—of non-alcoholic and zero-alcohol mocktails. Yes, you read that right! More and more parents are swapping out their traditional adult beverages for healthier, booze-free alternatives. Incorporating these delicious mocktails into their lives has become the perfect way to toast without the consequences. We have pulled together some of our team's favourite grab & go options and added some amazing recipes so you can make your own!  Let's dive into the sparkling world of zero-alcohol mocktails, discover some mouthwatering zer-proof cocktail recipes, and embrace a lighter, brighter approach to happy hour!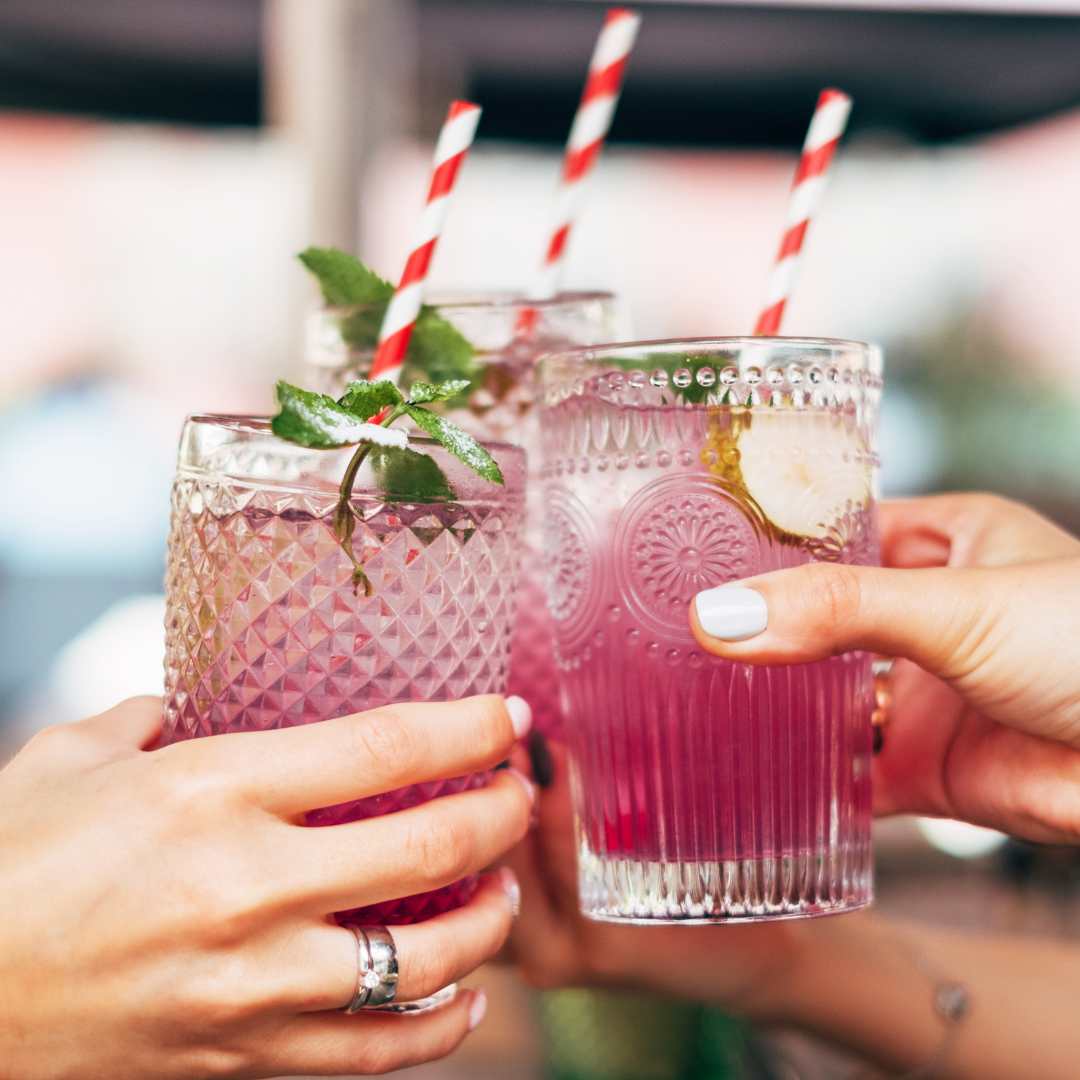 We've handpicked some of our favourite zero-alcohol cocktails on the market right now. Our team has varying tastes so there is something for everyone from craft beers to nuanced cocktails, let the good times roll! 
Grab & go non-alcoholic beverages 
 1. OPUS: Apertivo Spritz
All the fun of an afternoon on an Italian patio. With it's tiny bubbles and a gorgeous light orange colour, you will be transported! We also love there peach bellini and their lime margarita.
2. STANLEY PARK BREWING: SunSetter Peach Wheat Ale
If you have tried their regular SunSetter Peach Wheat Ale, this version  has the same refreshing flavour without the alcohol, and only 50 calories. This is an easy drinking unfiltered ale with ripe peach flavour and bold Citra hops. 
3. EDNA'S COCKTAILS: Paloma
This sparkling alcohol-free Paloma brings a burst of citrus, with pink grapefruit and lime, with aromas of Tequila Anejo and a touch of salt. We serve over ice with a slice of pink grapefruit and a sprig of rosemary.
4. ATHLETIC BREWING: Free Wave Hazy IPA.
We first tried Athletic brewing at the finish line of a triathlon. It was the perfect celebration drink! This mouth watering IPA is loaded with Amarillo, Citra, and Mosaic hops. You'll want to grab a few for the your next get together!
5. SOBER CARPENTER: Dry Apple Cider
This is not apple juice!  We can't get enough of the crisp taste of this dry cider. They ferment the juice with the classic techniques before removing the alcohol but keeping the flavor we love.
6. CORONA: Sunbrew
If you are not a fan of cocktails or craft brews, this light and easy drinking beer is the taste of your summer. Each bottle contains 30 per cent of the daily value of vitamin D. "Sunshine, Anytime" even during the dark winter months.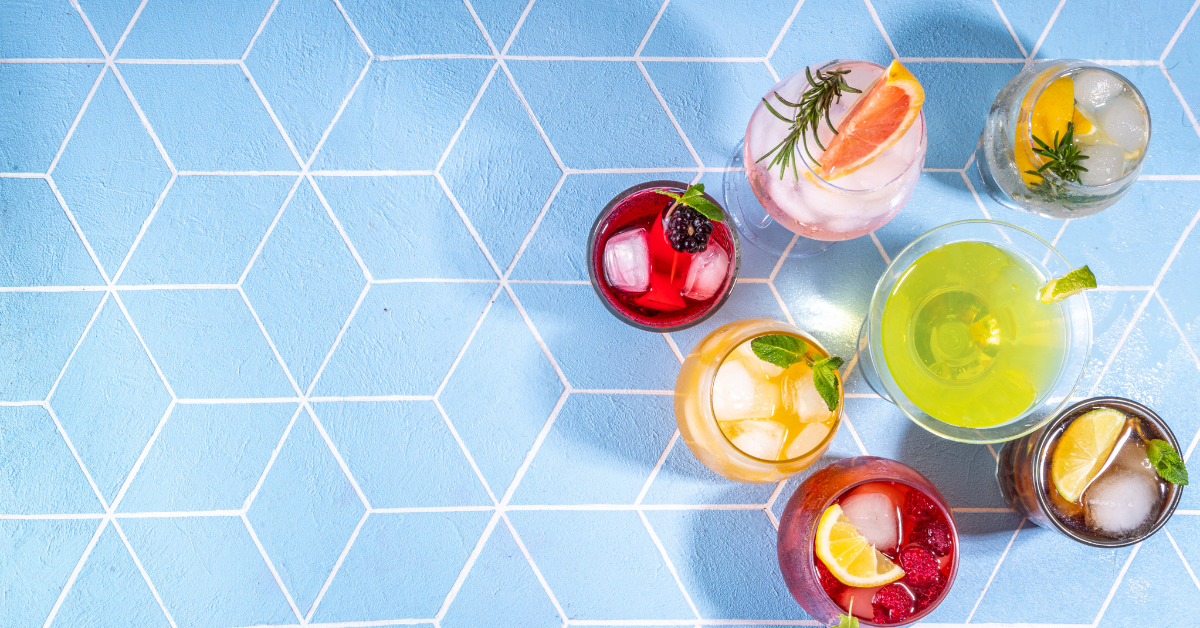 5 zero-alcohol cocktail recipes
Sparkling Raspberry Lemonade
Ingredients: Fresh raspberries, lemon juice, sparkling water, and a touch of honey. Muddle the raspberries, mix in the lemon juice and honey, then top it off with sparkling water. Garnish with a lemon slice and a raspberry on the rim.

Cucumber Mint Spritzer
Ingredients: Cucumber slices, fresh mint leaves, lime juice, soda water, and a dash of simple syrup. Muddle the cucumber and mint, add lime juice and simple syrup, and pour over ice. Top it off with soda water and garnish with a mint sprig.

Tropical Sunset: Ingredients
Pineapple juice, orange juice, grenadine syrup, and coconut water. Fill a glass with ice, pour in the pineapple and orange juice, and drizzle grenadine syrup over the top. Finish with a splash of coconut water and garnish with a pineapple slice.

Berry Mojito Mocktail
Ingredients: Mixed berries (strawberries, blueberries, raspberries), lime juice, mint leaves, soda water, and a hint of agave syrup. Muddle the berries, lime juice, and mint leaves, then strain into a glass filled with ice. Top it off with soda water, add a touch of agave syrup, and garnish with a mint sprig.

Pomegranate Spritz
Ingredients: Pomegranate juice, sparkling water, lime juice, and a splash of elderflower syrup. Combine the pomegranate and lime juice in a glass filled with ice. Top it off with sparkling water, add a splash of elderflower syrup, and garnish with a lime wheel.
As we navigate the exciting and sometimes chaotic world of raising tiny humans, let's toast to the joyous moments, the challenges overcome, and laughs along the way!
There are so many great experiences in Metro Vancouver! Enjoy!
Co-founder of Healthy Family Media and the Healthy Family Expo, Kay is an adventurer & Ironman triathlete, as well as mum to an active 11-year-old. Originally from Montreal, she has been proud to call British Columbia home for over 15 years. Whether running, hiking & biking in the mountains or creating healthy meals in the kitchen, Kay is always up for something new.  Her contagious enthusiasm & zest for life mean we're never quite sure what she'll be up to next, but we're sure that it will be an amazing adventure!