You've tried kombucha cocktails, you've maybe tried kombucha popsicles, but have you ever tried kombucha JAM?! Remedy Drinks nutritionist Jacqueline Alwill has whipped up a delicious and simple recipe, perfect for slathering onto warm, buttered Hot Cross Buns or crusty, toasted sourdough. We can't get enough of this jam! 
JUMP TO RECIPE
---
WHAT IS KOMBUCHA?
In a nutshell, kombucha (pron: kom-boo-cha) is fermented tea. The traditional method of making kombucha – which is how Remedy makes theirs – involves a natural fermentation of sweet tea, wild healthy bacteria and yeasts. The result is a tasty drink with sweet and sour flavours that contains healthy, living cultures (aka good bacteria) and organic acids. People around the world have been making and enjoying kombucha for thousands of years. 
---
JUMP TO RECIPE
---
KOMBUCHA BERRY JAM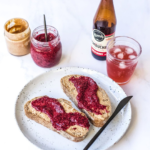 No sugar added, easy to make jam!
Ingredients:
2 cups (300g frozen weight) mixed frozen berries
3 tbsp chia seeds
1/2 cup (125ml) Remedy Kombucha Wild Berry 
2 tsp (10ml) vanilla extract
instructions:
Defrost berries in a bowl until soft.

Pour Remedy Kombucha Wild Berry into a measuring cup and allow the fizz to settle slightly.

Add all ingredients to a blender and blitz to combine.

Pour into a jar, seal, and set in the fridge overnight.
Remedy Kombucha is a raw, unpasteurized kombucha with 0g of sugar. Remedy is made the old school way: in small batches, long-aged brewed for 30 days. The result is the tastiest kombucha going around, bursting with live cultures, organic acids, and antioxidants. Remedy is a keto-friendly, gut-loving kombucha chock full of the good stuff. Did we mention it's delicious? With flavours ranging from fiery and tangy Ginger Lemon to sweet and juicy Peach, Remedy has you covered!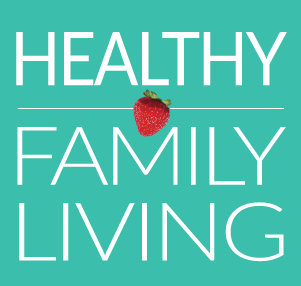 Wondering what to do with the kids in Metro Vancouver this weekend, or what to make for dinner? You can find it at HealthyFamilyLiving.com! From the Sunshine Coast to the Fraser Valley, we're the best online resource for busy parents looking for practical tips for healthy, active, sustainable living. For the latest on family events, outdoor adventures, birthday parties, camps & classes and kid-approved recipes, follow us on Facebook and sign-up for our parent-approved e-newsletter!