Lemon Raspberry protein muffins are a delicious way to fuel your day's adventure! And with under 10 minutes of hands-on time & no fancy equipment, this lemon raspberry muffin recipe is a real keeper! For a quick breakfast, pre-workout snack or popped into a lunchbox, these lemony muffins are a burst of fresh flavour that will keep you going. Change up the berries depending on what is in season or what you have in your freezer.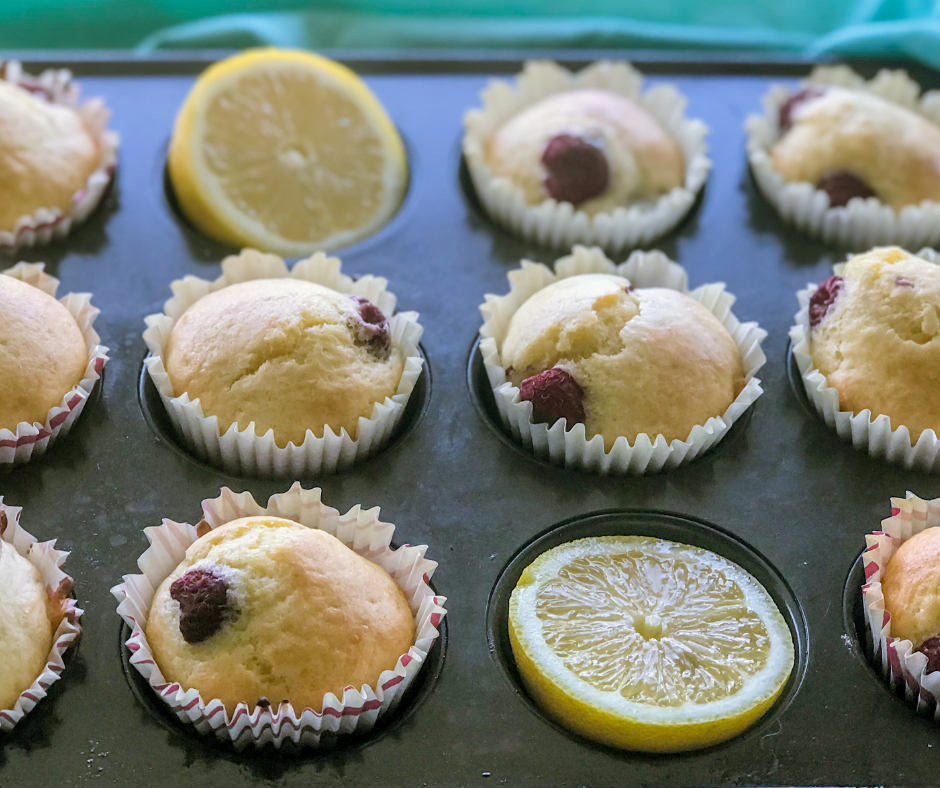 Low sugar protein-packed muffins are quick and easy to make, and are bursting with fruit lemony goodness! The addition of Webber Naturals All in One Vegan Shake Vanilla Cream adds a hit of extra plant-based protein & greens goodness. These are bright, zingy muffins as we kept the sugar very low. You can feel good about popping these into a lunchbox or a backpack!
IMPORTANT TO KNOW:
When making these muffins we experimented with how much protein powder we could add without the muffins ending up heavy and rubbery. You need JUST the right amount to achieve a good texture!
What we found is that when adding protein powder into baked goods, it's important to not go too far! For us, the limit is up to 1/4 cup of the flour in an original recipe can be swapped out with your choice of protein powder. More than that and you will start to see major changes in the texture and risk ruining the whole batch. In this recipe, we pushed up to the max 1/4 cup and found the muffins to still be light and have a great texture.
Nourish your busy family with Active Nutrition All in One Vegan Shakes from Webber Naturals, available in delicious vanilla cream and rich chocolate flavours. These vegan-friendly shakes provide 23 g of plant-based protein per serving, along with a variety of organic greens, and are made without artificial sweeteners. Dairy-free, gluten-free, non-gritty, and non-GMO, All in One Vegan Shakes are the perfect families on the go!
LEMON
RASPBERRY
PROTEIN MUFFINS  (VEGAN OPTIONS)
Bursting with flavour & and goodness!
Ingredients:
1 1/3 cup all-purpose flour + 2 tbsp (level)

1/4 cup plant-based protein powder we use

Webber Naturals All in One Vegan Shake Vanilla Cream

1 1/2 tsp baking powder

1/2 tsp baking soda

1/3 cup sugar

2 eggs (or flax eggs)
zest & juice from 1 lemon

1/2 cup light olive oil 

1  cup plain yogurt or sour cream (can use non-dairy yogurt or unsweetened non-dairy milk)

1/2 cup raspberries fresh or frozen (more to garnish on top before baking)
instructions:
Preheat oven to 350F.

Line a 12-muffin pan with paper muffin cups or simply grease the muffin tins.

Mix all of the dry ingredients (first 5 ingredients) in a medium mixing bowl, stir until well combined.

Whisk all of the wet ingredients (next 4 ingredients) in another large mixing bowl until smooth.

Slowly pour the dry mixture into the bowl with the wet ingredients and stir stirring as you do it. 

Then gently fold in the berries.

Spoon the batter into your 12 lined muffin tins.

Bake for 15-20 minutes. 

Let cool for 5 minutes then remove the muffins from the pan and place them on a wire rack to cool completely. Cover with a dry cloth & store in an airtight container. Enjoy!
You may also enjoy our Tropical Protein Smoothie Bowl or Chocolate Banana Spilt Protein Pancakes!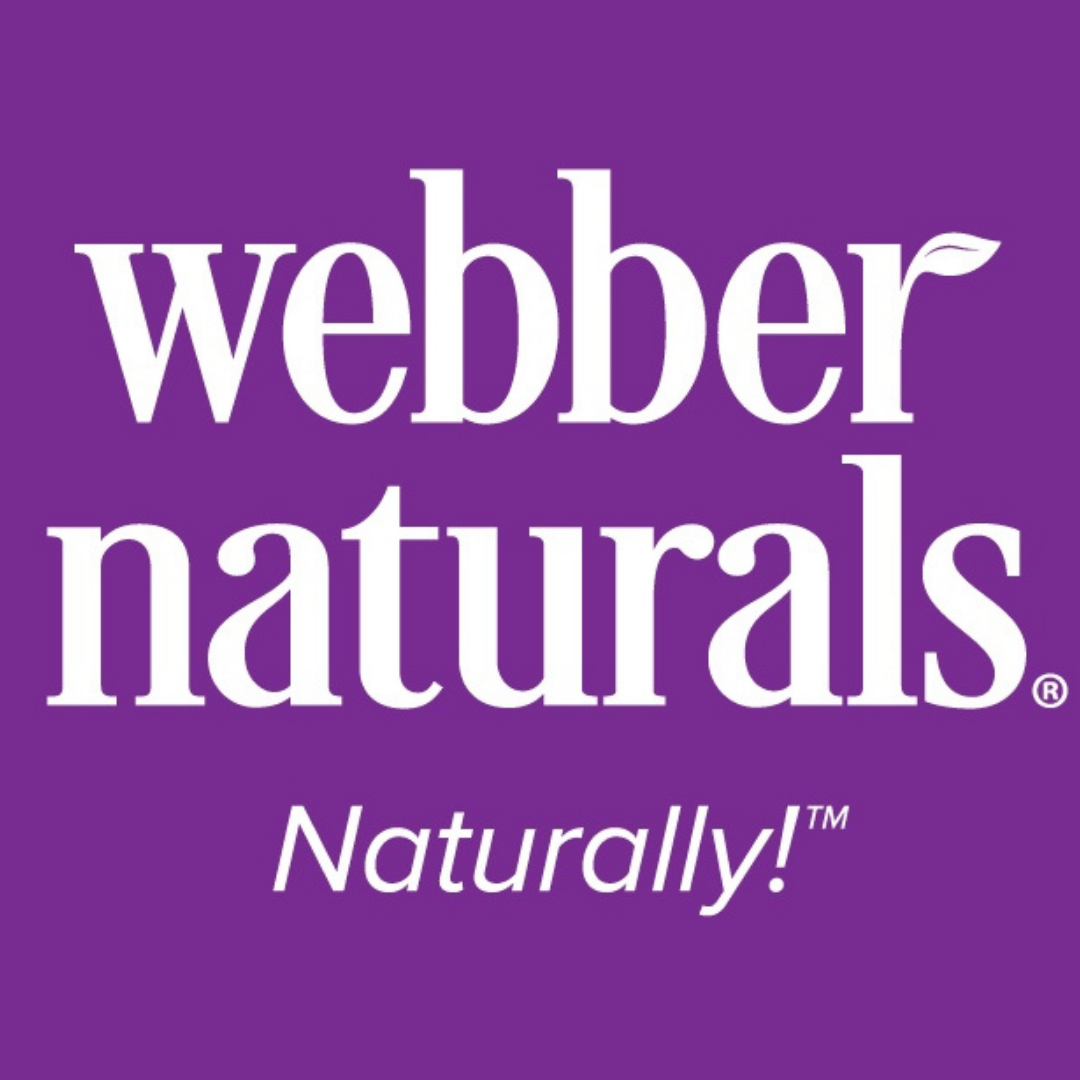 Proudly Canadian since 1948, Webber Naturals is dedicated to delivering superior vitamins and supplements that put your health and the planet first. Sustainably sourced and of the highest quality, without compromise. That's Webber Naturals. We love that they currently have hundreds of acres of organic farmland in the beautiful Okanagan Valley of British Columbia, Canada, where they grow, harvest, and process their non-GMO, organically grown herbs and plants. Click HERE to learn more.
Co-founder of Healthy Family Media and the Healthy Family Expo, Kay is an adventurer & Ironman triathlete, as well as mum to an active 11-year-old. Originally from Montreal, she has been proud to call British Columbia home for over 15 years. Whether running, hiking & biking in the mountains or creating healthy meals in the kitchen, Kay is always up for something new.  Her contagious enthusiasm & zest for life mean we're never quite sure what she'll be up to next, but we're sure that it will be an amazing adventure!