Are you craving a low-sugar keto dessert? If so, we have the ultimate cheesecake recipe for anyone that is looking for a keto dessert or dairy-free option that tastes like real cheesecake without the sugar. Plus this dessert is Vegan, Dairy-free, Gluten-free, AND Grain-free!
This recipe for Raspberry Keto Cheesecake uses coconut milk to replace cream cheese, and monk fruit extract as the sweetener of choice to make this delicious sweet treat while still keeping it keto. The best part is the topping which is made with Raspberry Keto Chia Jam. Just like real jam with a lot less sugar, Healthy Crunch Raspberry Chia Jam is Keto-Certified so you can feel good about eating jam again. Happy Crunching! 
JUMP TO RECIPE
---
---
KETO CERTIFIED &  PLANT-BASED
We love the the jam in this recipe tastes just like traditional jam with added superfood of chia seeds and 50% less sugar with only 2 grams of sugar and 4 grams of fibre per serving. Amazing! Chia seeds are an excellent source of fibre and rich in healthy fats. Foods high in fibre help control blood sugar levels. Chia seeds are also a great source of plant-based protein and are loaded with antioxidants. Packed with raspberries, this jam is full of antioxidants that support a healthy mind and body. An all-time classic, Healthy Crunch Raspberry Chia Jam is Keto-Certified. Your taste buds and body will thank you! 
JUMP TO RECIPE
---
KETO RASPBERRY CHIA JAM CHEESECAKE
Delicious plant-based dessert!
Ingredients:
2 1/2 cans full-fat coconut milk, chilled overnight in fridge 

2 tsp Vanilla extract

1/4 tsp Salt

2/3 cup monk fruit sweetener, divided

1/4 cup water

2 tsp Agar powder

1/2 cup coconut yogurt plain

Fresh raspberries for topping 
instructions:
Grease a 6-inch round spring form pan. Set aside.

In a food processor, add pecans (or sunflower seeds/pumpkin seeds for a nut-free option) and pulse until broken into crumbs. Add coconut flour, melted coconut oil, vanilla extra, sea salt, monk fruit extract, and

 

Healthy Crunch Crunchy Seed Butter.

 

Combine all these ingredients until they form a dough. Remove from food processor, pour dough into the spring form pan & press with your hands to make dough flat. Put in the fridge for 1-2 hours for dough to harden.

Open 2 cans of coconut milk that have been sitting in the fridge overnight & transfer all coconut cream and 1/4 cup coconut water into a stand mixer. Use whisk attachment and mix on high speed until thickened.

While it's mixing, add vanilla, salt & 1/3 cup monk fruit sweetener. Set aside once thickened.

In a small saucepan add water & sprinkle in agar powder. Bring to a boil & stir until dissolved. Set aside to cool.

In another bowl add the remaining 1/2 can of coconut milk from the fridge, coconut yogurt, and 1/3 cup monk fruit sweetener. Use a hand or stand mixer &  blend on high until well combined. Taste & adjust sweetness if needed. On low speed, drizzle in the cooled agar until combined.

Fold in the whipped coconut cream from step 1 of the instructions. Pour mixture into pan and refrigerate for 3-4 hours or overnight.

Top with

 

Healthy Crunch Raspberry Chia Jam

 

and fresh raspberries before serving. 
Enjoy! Post a pic of your creation on Instagram & tag @healthycrunch & @hflvancouver!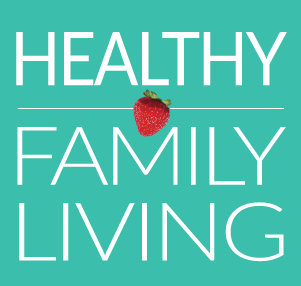 Wondering what to do with the kids in Metro Vancouver this weekend, or what to make for dinner? You can find it at HealthyFamilyLiving.com! From the Sunshine Coast to the Fraser Valley, we're the best online resource for busy parents looking for practical tips for healthy, active, sustainable living. For the latest on family events, outdoor adventures, birthday parties, camps & classes and kid-approved recipes, follow us on Facebook and sign-up for our parent-approved e-newsletter!