The 90's have come around again so let's bring back the mini "meat" on a stick with plant-based sweet & sour meatballs. Load up your fanciest toothpicks with pineapple chunks, mini meatballs, sprinkle of green onions and sesame seeds. Or serve as a quick and easy, weeknight dinner on a bowl of rice. Either way the sweet, gooey, tangy sauce on our gluten-free and taste-heavy Butcher's Select line will blow your tastebuds away.
JUMP TO RECIPE
---
---
The Very Good Butchers are true to their name - they butcher beans to craft delicious plant-based meats! Their mission is to show everyone that making good choices around food doesn't mean sacrificing flavour. We absolutely love their products, with the meatball and pizza pepperoni being our biggest family favourites.  Dip your toe into plant-based meats one at a time or grab a big butcher's box and dive right in! 
JUMP TO RECIPE
---
PLANT-BASED SWEET AND SOUR MEATBALLS
Super easy & will keep all your guests coming back for more!
serves 8-12
Ingredients:
2 tbsp grapeseed oil, or other neutral oil
2 pkg

 

Butcher Select Flippin' Good Burger

 

(or 1 pkg

 

Butcher Select Mmm Meatballs)
4-6 cloves garlic, chopped
1 can (389mL) pineapple chunks, juice set aside
1/4 cup ketchup or Heinz Chili Sauce
1/4 cup rice wine vinegar
1/3 cup pineapple juice
¼ cup brown sugar
1 tbsp soy sauce
2 tbsp cornstarch
1 bunch green onions, sliced
sesame seeds
instructions:
Roll each Flippin' Good Burger into 6-8 meatballs depending on your desired final size.
In a large pan over medium-high heat, add 1 tbsp oil and saute meatballs for 5-6 minutes or until brown. Set meatballs aside.
In the same pan over medium-high heat, remaining oil, and garlic and saute for 4 minutes. Add into pan ketchup, rice wine vinegar, ¼ cup pineapple juice, brown sugar and soy sauce. Cook, stirring often for 4-6 minutes or until it starts to thicken.
In a small bowl, combine cornstarch with 2 tbsp cold water. Stir well. Add cornstarch slurry into the pot and still well. Stir in pineapple chunks, and meatballs. Once the sauce is thick and glossy, turn off the heat.
Serve with 1 meatball and 1 pineapple on a toothpick or the whole recipe on a plate. Garnish with green onions and sesame seeds. Serve these amazing plant-based sweet & sour meatballs warm.
You'll also love this loaded plant-based pizza dip!
---
The Very Good Butchers believe in butchering beans, not animals. Fed up with the overly-processed meat alternatives available, the company founders knew they could raise the plant-based bar. The Very Good Butchers make plant-based eating as approachable, nutritious, and delicious as possible by creating food that's Very Good for people, animals, and the planet (while having a little fun along the way).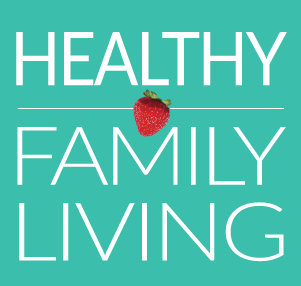 Wondering what to do with the kids in Metro Vancouver this weekend, or what to make for dinner? You can find it at HealthyFamilyLiving.com! From the Sunshine Coast to the Fraser Valley, we're the best online resource for busy parents looking for practical tips for healthy, active, sustainable living. For the latest on family events, outdoor adventures, birthday parties, camps & classes and kid-approved recipes, follow us on Facebook and sign-up for our parent-approved e-newsletter!