Do you have that end of summer feeling? This time of year always feels like the last grains of summer sand are slipping through our fingers. We have a fantastic list of  26 summer activities for Metro Vancouver families to cap off the summer before the kids head back to school. How many have you done already?
---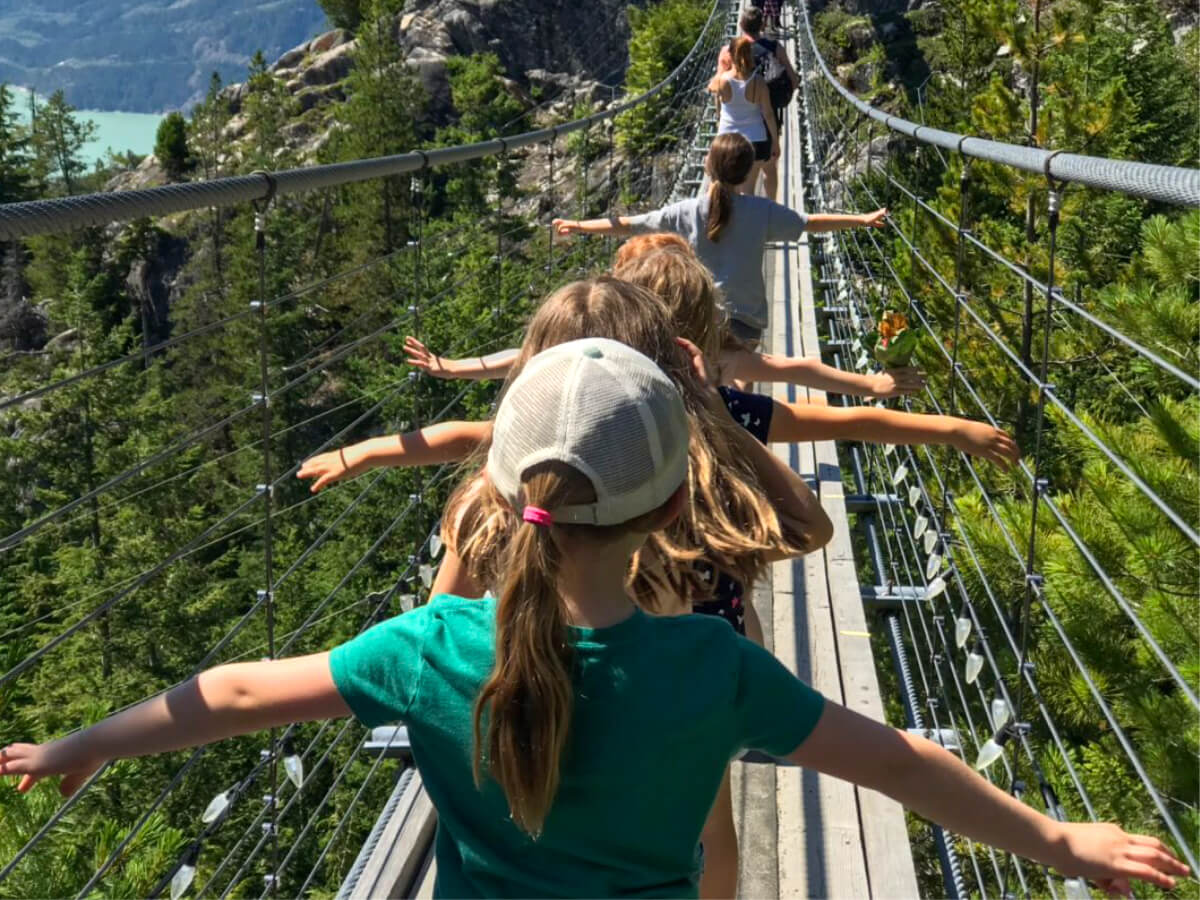 ---
END OF SUMMER BUCKET LIST
FOR METRO VANCOUVER FAMILIES
---
✅ RIDE A ROLLER COASTER
Our families love to ride at least one roller coaster each summer and this is still our favourite ... read more
✅ GO TO A DRIVE IN MOVIE
A late night for the kids, but summer is worth it! Still a few nights showings left before the end of summer ... read more
✅ CROSS A MOUNTAIN SUSPENSION BRIDGE
Only a 45-minute scenic drive from Vancouver up the Sea to Sky Highway, so it's a perfect family day trip. Until recently, we'd only been up and hiked these beautiful trails with adults & kids aged 8+. But last week ... read more
✅ FIND A LOCAL WATERFALL
Metro Vancouver is surrounded by amazing natural beauty! Visiting these Waterfalls is an incredible way to teach our children the importance of nature, hiking, trail snacks and picnics ... read more
✅ VISIT A FARMERS MARKET
Summer is a great time to take life outside – Farmers Markets are a great way to take your grocery shopping outdoors too... read more
✅ HIT THE WATER SLIDES
Our team has been enjoying the Cultus Lake Water & Adventure Parks as a summer family tradition for years. When the hot summer weather hits Metro Vancouver we are ready to play outside all day ... read more
---
✅ VISIT PLAYLAND
This summer tradition is still possible this year! The kids loved the souvenir smiley-faced masks included with admission ... read more
✅ GO ON A PICNIC
Seize the picnic weather! The Lower Mainland has so many great spots to choose from. Pack a lunch, a blanket, some sunscreen and refillable water bottles and get ready for family fun! Where will you pick ... read more
✅ TRY A WILD NEW ICE CREAM
We are HUGE ice cream fans!!  Gelato, Sorbetto, Dairy-free, Gourmet or plain... we love it all! We have pulled together some of our favourites ... read more
✅MAKE GOURMET S'MORES
Campfires, s'mores & summer! There is no need to stick to the regular graham cracker as a base and plain chocolate combo! Try these ideas to make your own creations ... read more
✅ GO CAMPING
Having trouble getting any campground reservations at BC provincial parks through the Discover Camping website? Luckily, Metro Vancouver families also have the option of booking holidays at private campgrounds ... read more
✅ HIT THE BEACH
If you live in Metro Vancouver and you have not explored one of the amazing beaches that we have access to, make this your year ... read more
✅FLY OVER CANADA
Check out the new FlyOver Hawaii and FlyOver Canada double feature. We had a great time and are happy to share details of our experience ... read more
---
✅PLAY TWISTER
Screen-free games have become extremely valuable to keep kids entertained & we have found that bringing back new twists on retro classics has been a huge win ... read more
✅ SWIM AT AN OUTDOOR POOL
We've put together a complete guide to finding the perfect outdoor pool for your family, including a handy interactive map, pre-registration links & closures by city ... read more 
✅ MAKE A FAMILY TIME CAPSULE
Focusing on the positive, being grateful and strengthening our connections to our family and friends has been really helpful for our children. Our families have decided to print out family pictures ... read more 
✅ TAKE THE LEGO CHALLENGE
We have been hardcore Lego fans for many decades and it is so much fun to see how these simple blocks can spark so much imagination and creativity. We have created  30+ simple Lego challenges ... read more
✅ PAINT ROCKS TOGETHER
We are loving the new trend of children painting and hiding painted rocks on our local trail. We jumped in on the idea and we are always looking for more painted rock inspiration ... read more
---
✅MINI DONUTS AT  PLAYLAND
Gather your social circle for a ton of rollercoaster, swings and more... read more
✅ TAKE THE KIDS ON A FAMILY HIKE
We've rounded up our favourites that are beautiful and not too challenging for young kids. Get outside and enjoy the great outdoors with these easy hikes in Metro Vancouver ... read more
✅ GO FOR A BIKE RIDE
Fun & active time spent with your kids is precious.
Here are some kid-friendly Lower Mainland bike trails to get you started on making memories you can cruise through ... read more
✅ GO BERRY PICKING
We are lucky to have great local farms that will let us pick blueberries, raspberries, strawberries , some vegetables and even fresh flowers ... read more
✅ BOOK A LAST MINUTE STAYCATION
Load up the car & hit the road! Just a 45-minute drive up the scenic Sea to Sky Highway you will find the family friendly gem of Squamish ... read more
✅ CHECK OUT AN AMAZING PLAYGROUND
With the weather heating up, it's the best time of the year to go outside and play. Active kids are happy kids and having fun as a family makes everyone feel great. We have some great ideas of playgrounds ... read more
✅ PLAY NATURE BINGO
Healthy Family Living NATURE BINGO game is the perfect way to spend time together as a family either in the woods, at a local field or in your own backyard! All you need to do is print out enough cards for everyone and mark off the items as you go ... read more 
Looking for even more ideas? Check out this list!
---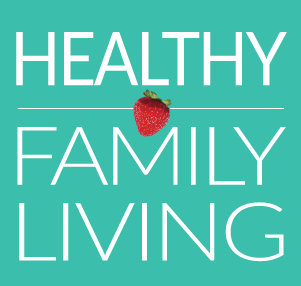 Wondering what to do with the kids in Metro Vancouver this weekend, or what to make for dinner? You can find it at HealthyFamilyLiving.com! From the Sunshine Coast to the Fraser Valley, we're the best online resource for busy parents looking for practical tips for healthy, active, sustainable living. For the latest on family events, outdoor adventures, birthday parties, camps & classes and kid-approved recipes, follow us on Facebook and sign-up for our parent-approved e-newsletter!